Published on the 14/06/2018 | Written by Pat Pilcher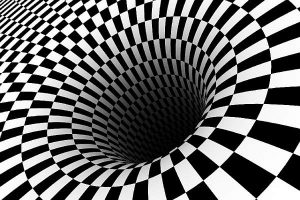 Cloud applications driving uptake of integration management solutions…
Recent Gartner research says the New Zealand application infrastructure and middleware market grew 7.7 percent in 2017. It hit NZ$123.8 million and is set to grow at a similar rate in 2018. Gartner's findings show IBM is the largest middleware vendor in New Zealand.
The report on the 'AIM' market showed that IBM accounted for 31.5 percent of NZ market revenues in 2017.
While positive, NZ's growth in the category lags global revenues which grew at 12.1 percent over the period.
The survey indicates that the key driver of growth was digital transformation, and that will continue to drive global spending up to over US$30 billion in 2018, up a further 5.3 percent.
"Well-funded, pure-play iPaaS providers, open-source integration tool providers and low-cost integration tools are challenging the dominant position of traditional vendors."
As Kiwis embrace digital business models, demand is increasing for near real-time information and analytics. They're also migrating to the API economy and investment in cloud computing, the internet of Things (IoT), and AI is ramping up. This is, in turn, driving the AIM market as organisations look to create a management layer for such integrations.
Gartner's figures show that globally, AIM revenues reached US$28.5 billion in 2017.
According to Fabrizio Biscotti, Gartner Research Vice President, fresh approaches to building applications is driving AIM.
"A new approach to application infrastructure is the foundation organisations build their digital initiatives upon. The more companies move toward digital business models, the greater the need for modern application infrastructure to connect data, software, users and hardware in ways that deliver new digital services or products."
David Masters, CEO of A/NZ integration software developer Flow Software, agrees. "When you have middleware in place, it eases migration and provides the capability and flexibility to upgrade or change software systems, facilitating adoption of best of breed technology to maintain a competitive advantage."
"If one of your systems becomes obsolete, or something new emerges which delivers a potential advantage, you want the ability to pull the old component and plug in that new one," Masters explains, pointing to the customer experience he's seen at Fliway, Stevenson Group and European Motor Distributors.
Gartner say's that on-premise application integration suite offerings from incumbents such as IBM and Oracle achieved single-digit growth in 2016 and 2017. They say this will continue through to 2022.
Biscotti says that this limited growth is because "products in this slow-growing segment are serving legacy applications".
Most growth is coming from smaller 'challenger' segments such as those being built around Integration Platform as a Service (iPaaS) offerings.
iPaaS, says Gartner research director, Bindi Bhullar, will enjoy double-digit growth.
"In iPaaS we find the groundwork laid for a digital future, as the products in this segment generally are lighter, more agile IT infrastructure suited for evolving use cases around the digital business," said Bhullar. "The result is that well-funded, pure-play iPaaS providers, open-source integration tool providers and low-cost integration tools are challenging the dominant position of traditional vendors."
While iPaaS is still a small part of the IT market, it topped over US$1 billion in revenue in 2017. This comes after it grew by 60 percent in 2016 and 72 percent in 2017. This makes it one of the fastest-growing software segments globally.
Biscotti added that the most successful challengers in the AIM market come from those positioning their products as complementary instead of as replacements to existing legacy software infrastructure in large enterprises.
"Pure-play cloud integration is a niche need today – most buyers have more extensive requirements as they pursue hybrid integration models. The long-term market composition is likely to consist of a broad spectrum, from generalist comprehensive integration suites to more-specialized fit-to-purpose offerings."