Published on the 16/09/2020 | Written by Jonathan Cotton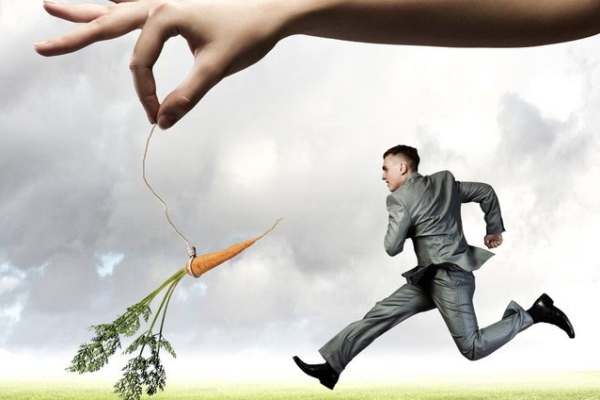 Closed borders are opening (just a bit) in order to tempt talent Downunder…
"Do you lead a top tier business, or are you a highly skilled professional looking to invest your success and talents in a new location?
"You may be eligible for bespoke assistance to help you bring your skills and business to invest in an Australian future."
So goes the come-on from the new 'Global Business and Talent Attraction Taskforce', a freshly-minted initiative from the Australian Government, designed to entice 'exceptional talent' to Aussie shores.
The language around the scheme is certainly sexy: The media release has the Taskforce operating as a 'strike team' to 'turbo-charge the creation of jobs by boosting our efforts to attract high-value global business and exceptional talent'. Long story short, the Australian Government is offering companies and/or individuals who pass muster access to 'streamlined pathways' to permanent residency, bespoke advice on how and where to relocate, industry-specific contacts and support, all delivered via an end-to-end service.
Of course Australia already has the Global Talent Independent program in place – a streamlined, priority visa pathway for 'highly skilled and talented individuals to work and live permanently in Australia' – and Employer Sponsored Programs, both of which are administered by the Department of Home Affairs. Additionally, the Minister for Immigration has just announced a new Priority Migration Skilled Occupation List, targeting the sectors of health care, construction and IT. That scheme also creates a travel exemption to the current border closures, allowing employers to bring in foreign workers as soon as possible.
Whether prioritised processing and higher service standards could be enough to tempt such a high-value business to actually relocate is another matter.
The new taskforce's mandate – at least in the short term – is to bolster Australia's advanced manufacturing, financial services and health capabilities, with the Department of Home Affairs currently seeking expressions of interest from 'exceptionally talented' individuals or high-value businesses in those sectors.
While there are surely places worse than the Antipodes to be living and working currently, whether prioritised processing and higher service standards than other applicants could be enough to tempt such a high-value business to actually up and relocate is another matter.
But it's a similar scenario in New Zealand with the Government announcing its own schemes – albeit in less breathless terms – to make it easier for skilled migrants to immigrate, as well as encourage 'targeted and high-value international investment' into New Zealand.
New Zealand's Entrepreneur Resident Visa scheme and Entrepreneur Residence Category offers a three-year pathway to permanent New Zealand residence (if you have established a high growth and innovative business with export potential in New Zealand), or as little as six months (for those who have invested at least half a million dollars and created at least three new full-time Kiwi jobs in a high-value business).
While the Entrepreneur scheme is open now, New Zealand's existing Skilled Migrant Category Resident Visa (which gives priority to skilled workers with salaries higher than twice the median wage) is suspended until further notice, under Covid-19 lockdown conditions.
But likely not for long. The Labour Government has revealed its border plans for the exceptionally talented, with immigration spokesperson Kris Faafoi saying the Government will work with business, industry and the primary sector to identify 'where there is genuine and justified need for critical and skilled workers', and adjust the border exception settings to ensure their entry path is streamlined.
"At the same time, we'll review where further adjustments and improvements can be made to expand eligibility for people who can bring their skills and investment to New Zealand enterprise and help the recovery," Kris Faafoi said.
To that end, the Government has launched its own 'Investment Attraction Strategy' to encourage targeted and high-value international investment into New Zealand.
That strategy starts with an increase in funding for New Zealand Trade and Enterprise and the MBIE-led Innovative Partnerships programme to the tune of $12 million. Those organisations will work with companies looking to invest in New Zealand, especially those looking to relocate.
The specifics are yet to be revealed, and the scheme is, of course, dependent on whether Labour remains in power after the election, but with National clearly interested in stimulating the economy by any means necessary, expect some incarnation of the programme to roll out in the near future, regardless of the election results.