Published on the 04/09/2015 | Written by Newsdesk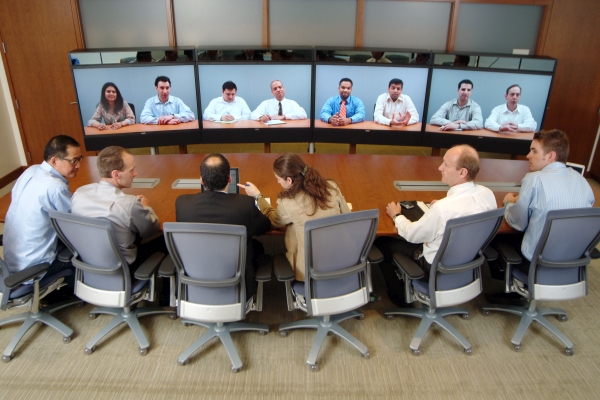 The gold standard for any technology system today is still the plain old telephone system…
The best technology works well because it is ridiculously easy to use (when was the last time you saw an instruction manual for a home phone?) and consistently works properly, just like the old copper-based phone systems.
That's something which Skype got right in delivering video communication for the masses; with the evolution of Microsoft's Lync to Skype for Business, the philosophy which applies to home users is extended to those at work, with the addition of a number of 'business' features.
In a chat with iStart, at Microsoft's Ignite conference in Auckland, Skype for Business (SfB) sales lead Paul Dolley confirmed that SfB delivers the same interface as the home version, with the intention of making it as easy to make a video call as it is a phone call. "You don't have the [historical] barriers of using video – and as video is becoming more important in the corporate, it has to work across all devices easily," he said.
Dolley was speaking together with Polycom's ANZ sales director Chris Boardman, who picked up on those historical barriers; asked if the 'corporate video room' is a thing of the past, there was no hesitation. "Absolutely, yes. [For video to be effective] within ten seconds, you need to be on a call with video, able to share content and collaborate with other people. As a user, there should never be any need to call in IT just to have a conversation."
While Microsoft needs no introduction, Polycom provides video, voice and content collaboration and communication technology. It is most easily recognised as the name on the speakerphones and video conferencing gear in many ANZ boardrooms.
A big part of that, of course, is interoperability. Video, or any communications service for that matter, stops being useful if it is locked down to proprietary devices, protocols or software clients. Boardman agreed (plain old telephones, again, provide a handy reference point). "Polycom's taken a strong view to be open standards and that view is to connect everything with everything. That's a whole component of flexibility and choice; gone are the days of proprietary protocols –and we've worked hard with Microsoft over the years to make collaboration and communication easy, whether from home or the office."
Dolley added that what was once a 'dark science' to achieve interoperability is today very simple.
For a view on the market in which Polycom operates, IDC reported that total worldwide enterprise video equipment market revenue in 4Q14 was $613 million, up from $529 million in 3Q14, while the total number of videoconferencing units sold in 4Q14 increased 15.7 percent quarter over quarter and 25 per cent year over year.
For the full year 2014, revenue declined by 6.8 per cent versus 2013, the third consecutive year of decreasing full-year revenue in this market.
"Although the worldwide videoconferencing equipment market enjoyed positive quarter-over-quarter and year-over-year revenue growth in some market segments in 4Q14, overall the market experienced its third consecutive year of declining revenue in the full-year 2014," said Rich Costello, senior analyst, Enterprise Communications Infrastructure, IDC.
Costello said the results reflect a transition from hardware-based technology to one impacted by the growing interest in software-based solutions and video subscription services.
Polycom's RealPresence provides video-as-a-service. "With consumption based models, services are predictable and scalable, infrastructure is available in virtual instances it is possible to elastically scale up and down," said Boardman. He added that Microsoft's strong move into the cloud with Office 365 and Azure meant it made good sense for Polycom, as a partner, to do the same. "It also means we can deliver [collaboration solutions] regardless of the devices being used."