Published on the 29/08/2019 | Written by Heather Wright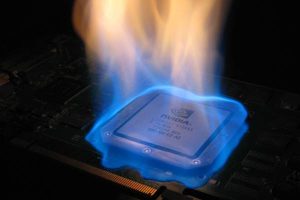 If you can't access global standard platforms, create your own…
If it were any other company, Huawei's launch last week of a new AI processor and platform would just be another launch in a long list as companies attempt to stake their claim on the much hyped AI market. But for the embattled Chinese vendor, they're a sign of its fight to survive.
The company, which has found itself at the centre of the US-China tit for tat trade war, is taking on US-based chipmakers with the launch of the Ascend 910 AI chip and strengthening its self-sufficiency ahead of the US' pending ban.
The US action – a confusing and chaotic tit for tat battle which has seen Huawei banned from taking part in US 5G builds, US vendors banned from selling equipment to Huawei and several 'reprieves' in the form of 90-day extensions enabling US companies to continue selling products deemed to not pose a threat to national security (but not applying to new products).
Founder Ren Zhengfei has termed a 'live or die moment'.​
Reuters has reported that more than 130 applications have been received by the US Commerce Department from companies wanting licenses to sell US goods to Huawei – but that no licenses have been granted as yet.
First announced back in October 2018, Huawei claims the Ascend 910 processor, which is targeted at cloud environments and comes as Intel also unveils its first CPU using AI, has the highest computing density in a single chip. It continues the company's push into the AI and chip market. It's also a move that could potentially challenge the likes of Qualcomm and Nvidia – though Huawei has always maintained its chips are for its own use.
The Ascend 910 is just the start, with Huawei promising it will continue investing in AI processors for a  range of scenarios including edge computing and on-vehicle computing for autonomous driving.
For a company facing what could potentially be a long running ban for both selling some product in the US and purchasing product from US vendors, bringing chip making (and OS development too) in-house is just part of a transformation required to survive in what founder Ren Zhengfei has termed a 'live or die moment'.
The AI chips could be seen as part of an ongoing push from the vendor – which has long had its fingers in multiple pies from telecommunications infrastructure to wearables – to reduce its reliance on US companies such as Intel, Nvidia and Qualcomm, and minimise disruption to its business.
It also noticeably ties in well with the Made in China 2025 initiative, which includes the establishment of a domestic semiconductor industry in China, capable of supplying at least 70 percent of the country's needs.
The embattled company, which opened its US offices back in 2001 as a then 14-year-old business, has been pouring money into ARM-based server chip developments. It launched its Kunpeng 920 early this year, aimed at the data centre market and big data, distributed storage and ARM-native application scenarios. The chips, which are designed to go into Huawei's TaiShan servers, are also part of Huawei's nascent cloud play.
Its subsidiary HiSilicon is the largest domestic designer of integrated circuits in China and produces the company's Kirin chips which power Huawei phones.
Huawei has also floated the idea of using open-source RISC-V in response to the UK-based ARM, which uses some technologies developed in the US, stopping new sales to the company. While ARM has stopped licensing tech to Huawei, a perpetual license for ARMv8 architecture is already in place and reportedly means the Ascend 910 isn't affected by the ban.
The company is also developing its own phone, computer and smart devices operating system, HarmonyOS, and Reuters is reporting that Huawei is moving ahead with launching new high-end smartphones in Europe, even though the new Mate 30's won't be able to be sold with the official Android operating system or licensed Google apps and services.
The chip push also adds heft to Huawei's portfolio. Known primarily for its smartphones and telco infrastructure, the company has long played in the enterprise space, but the company's enterprise business unit accounted for just nine percent of the company's revenue.
After initially playing down the issues it was facing with the US ban – and the US push to have other nations exclude Huawei from 5G builds – the company slashed its revenue forecast by as much as US$30 billion and lowered its sales target from $125-$130 billion to $100 billion. It has said it expects its consumer business revenue to fall by at least US$10 billion this year on the back of the ban blocking it from purchasing components, such as semiconductors, from US vendors.
Whether Huawei's play for self-sufficiency, and to diversify ever further into the potentially lucrative enterprise market, is enough to counteract the US threat, remains to be seen.