Published on the 05/02/2020 | Written by Jonathan Cotton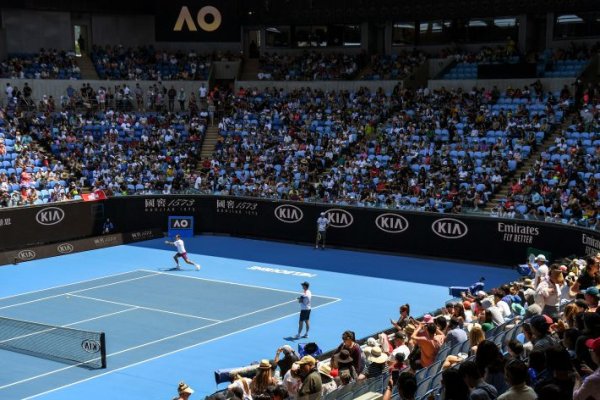 Aussie Open tech aims high but is let down by an app that fails to score…
Sport spectatorship is an activity increasingly moderated by technology and the Australian Tennis Open – one of the biggest sporting events in the Southern Hemisphere – is no different.
This year, all the tech bells and whistles were handled by Indian technology multinational Infosys, in its second year as Official Digital Innovation Partner for the Australian Open' and provider of more than a dozen clever bits of data crunching for the two week tournament.
Included this year was everything from artificial intelligence to virtual reality to voice and machine learning, but the two central features of Infosys' offering were the company's AI-powered highlight selection technology and the machine learning-based Matchbeats, a shot-by-shot digital visualisation platform for the games.
Sometimes it's hard to get everything working as it should.
It's pretty clever stuff: Infosys' highlight selection system uses an AI 'score' based on a range of parameters – crowd noise, the apparent emotion of the player and something called 'shot elegance', along with the actual score of the game – to automatically suggest content for highlight reel packages which can be delivered to fans within minutes of the match being completed. The 'digital brain' behind such functionality is the Infosys Tennis Platform or ITP, an 'open-source poly-cloud aggregator' with the ability to process multiple data sources in real-time, says Infosys.
This year's Australian Open technology also used machine learning to pick out the most exceptional demonstrations of tennis skill – across every single shot played on each of the 17 plus courts – every day. From there, the Match Centre produces statistical insights to power products such as MatchBeats, a live visualisation platform that lets users analyse the match, point by point.
"MatchBeats adds new layers to the game this year, with filters for crucial points, serve analysis, and beats by shot type," says Infosys.
It sounds like pretty impressive tech, but with these things, the proof is very much in the pudding, and sometimes it's hard to get everything working as it should.
When all that functionality was packaged up into an actual app (or, technically two of them, one for iOS and one for Android), something seems to have gotten lost in translation.
While the website performed admirably over the busy two-week event, users were less impressed with the apps – both of which were free, and neither of which has done well in the app store reviews. With a 1.7 out of 5 stars in Google Play and just 1.3 out of five stars in the App Store, we can safely say the Australian Open's app seems to have missed the mark this year.
One star reviews include terms like 'irritating', 'despise' and 'disappointed', with complaints ranging from slow load times, frozen screens and unexpected crashes. Our research certainly found the app difficult to navigate, location-based personalisation was way off and the iOS version of the app even seems to suffer from font and format issues.
Tennis Australia was last seen directing unhappy Google Play users to a different app, AO Scores, a bare bones product delivering 'the latest scores, draws and nothing but the scores and draws'.
So it's a bit of a swing and a miss this year, but there's no reason to assume that this is game, set and match for Infosys' and Australian Tennis' relationship just yet – after all, it's only year two of a three year contract and a year is a long time to iron out the bugs which seem to have plagued this year's offering.
Suffice to say, we'll be watching the 2021's Australian Open very closely, hopefully from within a satisfying and fully functional app.