Published on the 28/11/2018 | Written by Pat Pilcher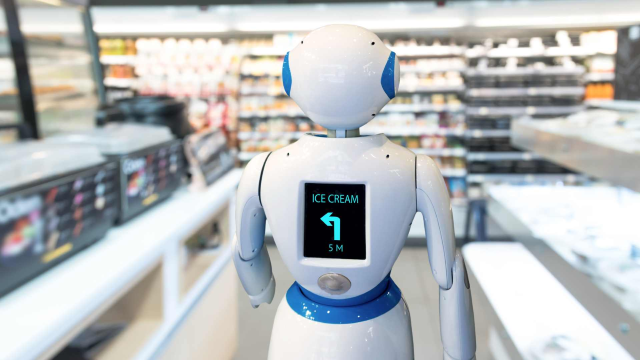 Kiwi can-do to save retailers big bucks…
Like many a jaded biz tech follower, you'd be forgiven for admitting to suffering from AI fatigue.
So it is refreshing when we see real use cases emerging that deliver genuine value, and attracting attention from serious industrial players. The more so when they come from a small Kiwi company with an ingenious idea which is introducing innovation to A/NZ retailers with the scale and presence of The Warehouse and Chemist Warehouse.
Kiwi start-up, Insite AI, has developed a solution that uses machine learning's ability to rapidly process and analyse data to give retailers recommendations for stock purchasing and merchandising. Doing so helps them tweak what is available for shoppers as well as improving how products get priced and promoted.
"Tests showed using AI to fine-tune supply chain management by one percent delivered an impressive seven to ten figure increase on revenue."
For retailers, the technology has the potential to sharpen their competitive edge in the cut-throat online retail space. Because of this, Insite AI's technology has earned votes of confidence on both sides of the Tasman. New Zealand's largest retailer, the Warehouse Group is already deploying it to enhance stock procurement and to help make the shopping experience as smooth as possible for shoppers, while in Australia, the Chemist Warehouse is now also a user of the offering.
The move should, in theory, allow both retailers to better address a key industry pain point by being able to predict customer trends better and adjust stock quantities. By doing so, customers are less likely to find their favourite items are out of stock and, equally importantly, retailers are also far less likely to be stuck with inventory that is not selling.
According to Insite AI, research and historical tests showed that optimisation using AI to fine-tune supply chain management by one percent delivered an impressive seven to ten figure increase on revenue – this does, however, vary depending on the size and sophistication of the retailer.
With margins tightening and competition intensifying as large online retailers from the US and China continue to make in-roads into the New Zealand market, optimising merchandising and stock procurement is a competitive necessity for retailers.
Offering enterprise AI using a software-as-a-service model, the company has big ambitions and is seeking to equip the world's biggest retailers with their technology. With the retail sector bringing in US$25 trillion a year globally, the potential is significant as the company looks to expand into Asian, European and the US markets.
In fact, the potential is compelling enough that the Red Shed is doubling down on AI and has agreed to host the retail AI Centre of Excellence that Insite AI wants to launch in New Zealand.
Interestingly, the company has emerged from a group of angel investors spending their own money on their own gig – something of a rarity. The development has been led by Goat Ventures (who declare they also employ the most significant number of AI-related PhDs in New Zealand). Goat Ventures are betting big on AI and have a legal AI joint venture already in place with the law firm MinterEllisonRuddWatts.
Insite AI launched after Goat Ventures went looking for an AI company that provided retail-centric solutions but were unable to find any suitable candidates. Since then, the company has raised $2 million in pre-seed capital from the New Zealand Venture Investment Fund and philanthropist Sir David Levene.
It currently employs 11 staff who service customers throughout Australasia. PwC Australia is the exclusive distributor of Insite AI in both Australia and New Zealand.