Published on the 21/11/2013 | Written by Newsdesk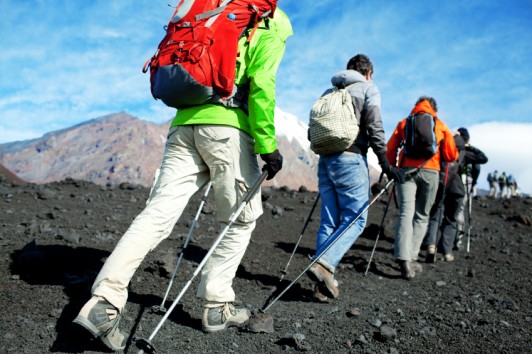 The outdoor clothing and equipment retailer is improving its omni-channel retailing, replacing its best-of-breed systems with a single environment from Microsoft…
The change is the brainchild of Kathmandu CIO Grant Taylor who explained, "We wanted to deliver some more sophisticated outcomes and our legacy systems weren't able to provide them."
These outcomes include a single touch point for customers and a better omni-channel customer/loyalty experience. Taylor settled on Microsoft Dynamics AX because he said it could deliver every core component of what Kathmandu does and is an easily scalable, international offering at an appealing price point, which fit the global expansion plans for Kathmandu.
After initially working with Intergen to integrate the solution, Taylor realised Kathmandu needed an integrator with a deeper understanding of the retail environment and took up with Australasian Microsoft Dynamics AX partner of the year, Sable Systems to complete the NZ$2 million-plus project.
Sable's director Martin Wildsmith said, "Grant Taylor set the vision of creating a single platform […] We've come in to play because of our specialty around retail and consumer packaged goods because everything Kathmandu sells is designed here and then manufactured and imported primarily from China, and we have specific IP around that sort of business."
Wildsmith says that achieving the omni-channel customer experience is not simple.  "You've got to have an IT system that joins all that [brick and mortar, and online retail] together in a single way. When you think about your supply chain, you're now getting online orders for single items, so your fulfilment of those is quite different to your daily shipment to stores."
To tackle this Kathmandu is not only replacing a number of legacy best-of-breed solutions implemented between six and eight years ago (including an Infor M3 ERP system, a bespoke database for Kathmandu's loyalty programme and the Pronto point of sale solution) with Microsoft Dynamics AX and CRM but is also "plugging the gaps" with other features in the AX and Sable portfolio.
This includes the addition of product lifecycle capability that deals with product creation, inbound and outbound logistics, warehousing and distribution processes, stock control across physical and online outlets, and business intelligence and CRM systems for analysis. It will also be adding a forecasting and planning system by Microsoft partner JustEnough.
Taylor explained: "Having the data in one source that is updated in real-time means that you can achieve things such as sign people up to your loyalty programme and instantly have the discounts available. It means that when you buy online you know what your stock level is and where because it is all in one place, so you can actually create a very good omni-channel presence in the market and create a much better customer experience."
The first phase of the project saw Kathmandu move its million-plus users from its legacy CRM database to a Dynamics CRM and implement the point of sale which will help to get some runs on the board with real-time stock visibility and customer loyalty integration. The new POS is currently being piloted in a handful or stores, with online retail in the US going live next week and the full roll out to be complete by February next year. The entire AX project is intended to be completed by the end of next year.