Published on the 04/10/2019 | Written by Jonathan Cotton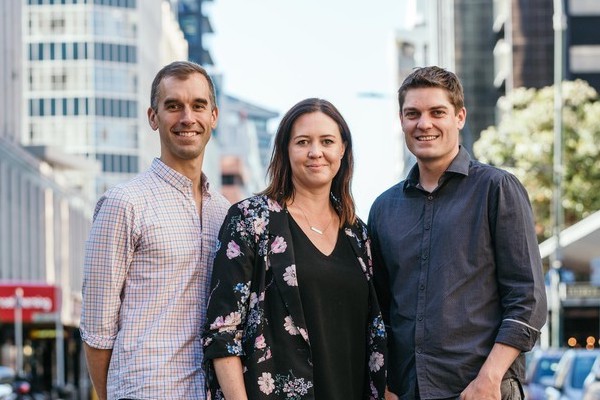 Hnry finds investor interest in accounting admin platform for gig workers…
There are upsides and downsides to being a gig worker: Choose your own hours? That's a pro. Navigating small business taxation? Not so much.
It's a problem worth solving if the recent investment interest in Hnry, a financial admin platform aimed at independant workers, is anything to go by.
The Wellington-based company initially planned to raise NZ$1.5 million in its latest investment round, but now find themselves over-subscribed to the tune of $2.15m, as investors rush to secure themselves a slice of the start-up.
"For too long, individuals have been effectively punished for being self-employed."
"Our investors are really excited about the change that Hnry is making in the industry and the benefit it brings to contractors and freelancers," says James Fuller, CEO and co-founder.
"For too long, these individuals have been burdened with an unnecessarily large amount of financial admin, effectively punishing them for being self-employed. A lot of our investors have seen or experienced this pain first hand, and are really excited about seeing Hnry solve a number of different problems all at once."
The solution starts with the proposition of creating a Hnry bank account (in the background, an ASB trust account). Once established and with invoices created and paid, Hnry becomes the contractor's virtual boss, providing the user with payments into their private bank account (and accompanying 'payslips'). Payments are net of tax obligations (such as IRD and ACC) and the business expenses the user has defined. Those expenses also include Hnry's fee – 1 percent of your gross revenue, or $10 for every $1,000.
The new investment comes from a combination of existing investors, including members of Ice Angels and AngelHQ, as well as new funding from Australian venture startup fund Equity Venture Partners (EVP).
"We're thrilled that EVP have invested, and will be taking a seat on the Hnry board," says Fuller.
"They bring a wealth of experience and expertise to the table, as well as a very impressive track record in this space. It's also great to see existing investors following on with further investment, showing their continued enthusiasm for the Hnry service, and their excitement about our future trajectory."
The market is bigger than many realise, Fuller says.
"The 'gig economy' isn't just Uber and Airbnb – it's actually independent earners and is a much larger group than people think i.e. around 15 percent of the NZ population earn independently.
"They could be freelancers, contractors, consultants, sole traders or self employed. More people from all walks of life – from midwives, technical consultants, designers to lawyers – are taking up the opportunity to earn income independently."
Hnry operates as their 'trusted financial sidekick' says Fuller, offering independent workers freedom from finance admin and leaving them free to focus on their knitting.
As for all the bigger and better things Hnry has planned, expect all the usuals: Investment in the platform, new staff and dipping a toe in foreign markets.
"So far we've been trialling in a couple of overseas markets, with a view to a wider roll-out shortly.
"In the vast majority of markets globally, we don't see anyone taking the same approach to solving contractors' and freelancers' problems that Hnry does. We're bringing a fresh take on a decades-old problem, combining invoicing, expenses, payments and tax filings into one simple, pay-as-you-go service, that's accessible and affordable for everyone."
As for what Hnry's achieved so far, Fuller credits much of it to a favourable fintech climate in New Zealand.
"New Zealand has provided a fantastic environment for creating a fintech like Hnry. We've had a great reception from Government, from the business community and from our customers themselves.
"Being able to bring an innovative solution to a challenge that affects over 15 percent of the population, and to make things better, cheaper and easier for them is the real driver for us… I don't think we could have been half as successful, had we not had the support and backing of the startup ecosystem here in New Zealand".