Published on the 07/11/2014 | Written by Newsdesk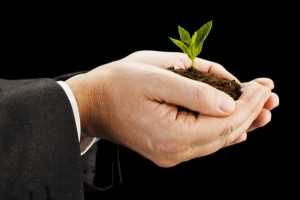 New Zealand's SMEs are showing their highest growth in more than half a decade thanks to hard work and technology says new report…
The results of the Five Year MYOB Business Monitor Report, which canvased the biannual national survey of more than 1000 small and medium sized business operators over the five years from July 2009, have shown just how far New Zealand businesses have come since the global financial crisis.
MYOB CEO Tim Reed said that local SME operators have drawn a line under the post-recession period, especially in the last two years, with the latest Business Monitor survey, released in September, showing almost twice as many businesses reporting revenue growth as losses.
While the New Zealand results have more than reversed the trend of losses seen in mid-2009, the same cannot be said for our counterparts across the ditch. Reed said that despite the fact that Australia is performing well as a country in the post GFC period, its small business sector has not enjoyed the same level of performance as New Zealand companies have seen.
"New Zealand's SMEs have really shown how it's done, in terms of building growth and making the most of their resources in often challenging circumstances," he said. "In contrast, growth in the SME sector in Australia has remained relatively static, with the number of businesses reporting growth peaking at just over a quarter in 2010/2011, before falling to its current level of just 21 percent."
The proportion of small businesses in Australia reporting falling revenue reached 41 percent in May 2012, before reducing to 31 percent in the latest Business Monitor, the lowest level in five years.
Back in New Zealand the key pressures SMEs have been generally declining since June 2009. The notable exceptions are the rising cost of fuel and interest rates, which have been seen as an increasing risk to business as rate rises begin to bite. 2014 is, however, the first year where satisfaction with the National Government's performance has outweighed dissatisfaction (other than the period immediately after the Canterbury earthquakes, when support spiked).
According to the report technology is playing a major role in small and medium businesses, with the last five years showing an unprecedented change in its use.
In particular, the proportion of businesses with an online presence – either a website, social media site, or both – has grown from 27 percent in 2010 to 43 percent in 2014. Over half of all local businesses (52 percent) now accept online payments and 39 percent use tablets in the workplace.
"It's hard not to see a connection between the adoption of internet services and products and at least some of the growth New Zealand businesses have enjoyed over the last five years," said Reed. "We know from the survey that businesses with an online presence not only enjoy better customer relationships and convert more inquiries, they are typically up to 30 percent more likely to earn more."