Published on the 05/12/2019 | Written by Jonathan Cotton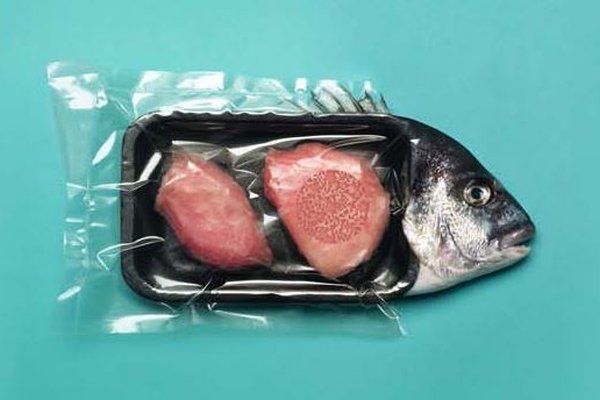 KPMG launches its own blockchain 'track and trace' platform to an increasingly competitive market…
Professional services company KPMG has announced the launch of its new supply chain product, KPMG Origins. The result of significant recent investment in its blockchain capabilities, the platform will help global trading partners 'codify trust' the company says, while enabling more 'streamlined interactions across organisations and borders'.
Using blockchain, IoT and 'advanced data and analytics tools', Origins will 'provide transparency and traceability to trading partners across complex industries', and in the first instance will support agriculture, resources, manufacturing and financial services industries across three countries – Australia, China and Japan.
"We are exploring ways to get value back."
As blockchain and IoT technology proliferates, track and trace platforms such as Origins are growing increasingly common. There's a clear market need as well: According to research from Juniper, with a growing global population (set to swell to 9.8 billion by 2050), better management of the global food supply chain is a matter of urgency. Similarly, the World Economic Forum has said that reducing friction within the international supply chain should be a priority. It estimates that more efficient global supply chain management could result in global trade increases of nearly 15 percent, boosting economies and creating jobs.
And new trials are increasingly plentiful: Earlier this year international food giant Nestle announced it was launching a blockchain-based food tracking pilot that would see New Zealand milk tracked as it's transported to the Middle East. According to Nestle, there are also plans for the technology to be tested using palm oil sourced in the Americas.
KPMG says Origins will allow trading partners to communicate unique product information across their supply chains, with a particular focus on end-users, all while reducing operational complexities.
And complexity there is. Supply chains of the 21st century are growing faster, more interconnected and more data dependent than ever before, says Ken Reid, ASPAC head of advisory and partner, KPMG Australia..
"From agriculture to financial services, the complexity of supply chain ecosystems creates operational risks, reconciliation challenges as well as safety concerns," says Reid. "KPMG Origins' goal is to solve these problems by providing independent third-party verification and certification of data and processes."
Among the first triallers of the system are SunRice, one of Australia's largest food exporters; Mitchell Wines and Canegrowers, the latter the peak organisational body for Queensland's sugarcane growers.
Canegrowers is currently working with KPMG to test whether blockchain applications are in fact effective for demonstrating the sustainability credentials of Queensland sugar, a matter of priority for growers eager to see recognition – and a return – on their environmental sustainability investments.
"A blockchain solution, such as KPMG Origins, could provide a platform which will enable end-users to capture the sustainability credentials of the product directly from the grower to the customer," says Canegrowers senior manager of engagement and innovation, Matt Kealley.
"By working together as an industry to explore cutting-edge tech such as blockchain, we are exploring ways to get value back to growers and the Queensland sugar industry."
How the product will differentiate itself in an increasingly crowded market remains to be seen, but KPMG is doing its best to assure critics that its solution with offer significantly more substance than style.
"KPMG Origins is the result of several successful initial trials with clients to understand industry pain and trust points, map incentive structures, and create a platform to add real value," says Laszlo Peter, KPMG's APAC head of blockchain services.
"To move beyond the hype, it is necessary to introduce complex technology across a diverse set of corporate stakeholders.
"The platform is based upon in-depth work across highly specialised areas, as well as collaboration across multiple jurisdictions to deliver a multi-lingual, standards and taxonomy driven platform that accelerates the development of distributed ecosystems".