Published on the 17/10/2019 | Written by Jonathan Cotton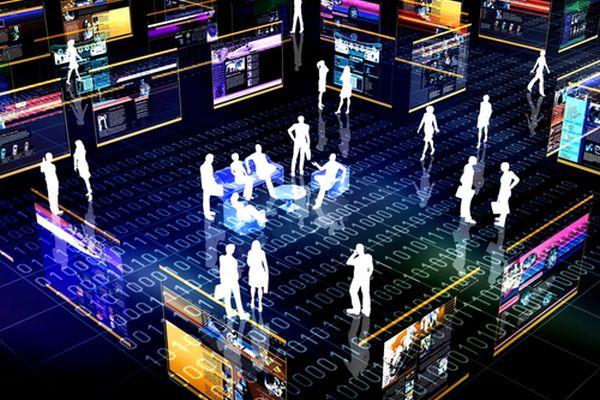 New studies track a rapidly-changing local government tech landscape…
Increased community engagement, digitally-driven interactions and high expectations: The pressure is certainly on local councils for better digital engagement with its citizenry, at least according to the latest round of papers on the subject.
A new study – conducted by public sector software company Civica and the Institute for Public Policy and Governance at University of Technology Sydney – says interactions between the public and local government are expected to increase in both frequency and sophistication.
The document, Community as a Service finds 79 percent of the 1000+ Australians surveyed expect their main interactions with the council to be through self-service technologies in the next five years.
"The push for greater citizen engagement is one of the key reasons for the procurement of new cloud-based enterprise solutions."
"They want easy access to council information and on-demand services via their smart devices," says Civica A/NZ executive director Ben Cowling.
"Citizens expect their local council to deliver the same kind of convenient experiences they get from the private sector".
He's right on that: 60 percent of respondents say they envision an immediate future involving an 'instant turnaround' on their queries to local government, the ability to easily report issues to their local council online or with a smartphone, and a more multichannel communication approach from local government.
Just under half of those surveyed say they will primarily use social media to connect with their local council in the future.
The same drivers are tracking similarly in New Zealand.
Gartner's latest research into public sector tech reaches similar conclusions, with a citizenry demanding multichannel comms and government facing public services transformation.
"Governments that meet citizens on their own terms and via their preferred channels, such as in person, by phone, via mobile device through smart speakers, chatbots or via augmented reality, will meet citizen expectations and achieve program outcomes," says the research.
"Now more than ever, technology priorities must be established in the context of business trends such as digital equity, ethics and privacy, widening generational chasms and the need for institutional agility," says Rick Howard, research VP at Gartner.
"Public sector leaders expect government CIOs to find ways technology can reduce costs, create efficiencies and improve outcomes for citizens and businesses."
Which seems to confirm Technology One's prediction from December last year, that a 'tidal wave' of local government software spending was on the way, based on increased public demand.
"The push for greater citizen engagement is one of the key reasons for the procurement of new cloud-based enterprise solutions," reads the 2019 State of Enterprise Software report, based on a three month study conducted in 2018.
That report says that, while councils have traditionally been 'notable laggards' in regards to tech investment, the tide is turning with nearly 58 percent looking to upgrade existing enterprise solutions this year, and nearly half looking to procure entirely new solutions.
"Local Government's appetite for enterprise solutions is based on a realisation that new enterprise solution delivery models are now mature.
"Web and cloud-based upgrades of many existing enterprise solutions have reached, or surpassed, functional parity with ageing on-premises versions, while also offering IT operational benefits: Reduced data centre investments, less IT staff time on infrastructure and more on innovation, and simplified security.
"Local Government executives also saw cloud services as being essential for the delivery of greater citizen engagement: From the ability for citizens to engage in self-service and reporting civic issues, to delivering entirely new service experiences to the public."