Published on the 04/11/2020 | Written by Jonathan Cotton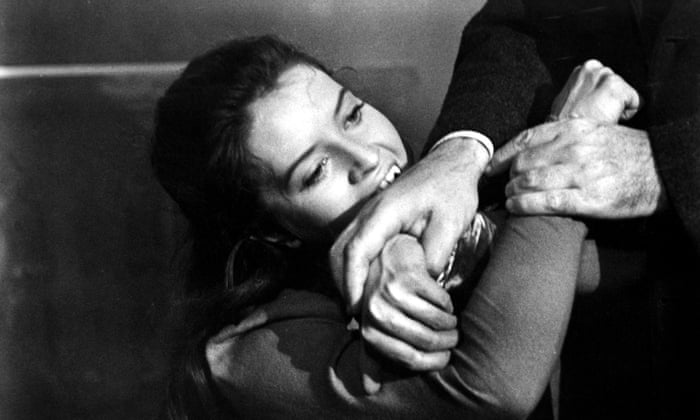 As the economic fallout from the Covid-19 pandemic continues, revenues of the tech leaders continue to soar…
As tech giants around the world release their latest quarter numbers, it's clear that with increasing dependence on cloud computing – and IT in general – the 'weightless economy' is seeing vast amounts of cash pouring into the coffers of overseas tech-giants.
"Our strong first half performance likely pulled forward some demand from the second half of the year."
Apple
It's been a good year for Apple, with the company's 2020 financial year revenue coming in at an eye-watering US$274.5 billion.
Add that to a record-breaking September quarter ($64.7 billion in revenue), and new all-time quarterly records for its services and Mac revenue as well.
"Our outstanding September quarter performance concludes a remarkable fiscal year, where we established new all-time records for revenue, earnings per share, and free cash flow, in spite of an extremely volatile and challenging macro environment," says Luca Maestri, Apple's CFO.
And all of this is in spite of this year's delay of the iPhone 12 launch. (Last September, both the iPhone 11 and iPhone 11 Pro hit the shelves on time, meaning this year's big increases belie an even more phenomenal year for Apple, economically speaking.)
"Our sales results and the unmatched loyalty of our customers drove our active installed base of devices to an all-time high in all of our major product categories," says Maestri.
"We also returned nearly $22 billion to shareholders during the quarter, as we maintain our target of reaching a net cash neutral position over time."
Alphabet
Department of Justice lawsuit be damned, Alphabet is clawing back those precious dollars after a second-quarter slump.
The company recently posted third-quarter revenues for 2020, coming in with 14 percent increases in revenue on last year – $46.2 billion, up from $40.5 billion. That's an important turnaround for the company, which posted its first-ever quarterly year-on-year revenue decline in the second quarter of this financial year.
Advertising is still the primary source of revenue, of course, accounting for about $37.1 billion (home-bound populations have seen YouTube revenue climb from last year's $US3.8 billion to a robust $US5.0 billion), but the company's cloud offerings are increasing too, this year bringing in revenues to the tune of $3.4 billion.
Facebook
Speaking of the DoJ (and the ACCC et al), Facebook's legal troubles are yet to affect its bottom line: The social media giant's revenue leaped 22 percent to $21.47 billion on last year. Facebook's active monthly users are on the rise too, up 12 percent on last year to 2.74 billion.
But the above is only numbers from Facebook, the company's flagship product. Including users from Instagram, Messenger and WhatsApp extends the Zuck's reach to a staggering 3.21 billion, about 14 percent closer to total global saturation than last year.
Microsoft
Last week Microsoft announced a 12 percent increase in revenue for the quarter ending June 30, 2020 (for a total of $37.2 billion). And it's been a good year. Bolstered by a surge in employees working from home, the company's commercial cloud business surpassed $50 billion in annual revenue for the first time.
The numbers are well and truly up Downunder too: Microsoft Australia has reported a 41 percent jump in revenue to $4.2 billion for the period ending June 30, 2020.
"The last five months have made it clear that tech intensity is the key to business resilience. Organisations that build their own digital capability will recover faster and emerge from this crisis stronger," says Microsoft CEO Satya Nadella.
"We are the only company with an integrated, modern technology stack  powered by cloud and AI and underpinned by security and compliance – to help every organisation transform and reimagine how they meet customer needs."
Netflix
While Netflix's growth has started to slow following a significant pandemic-promoted leap in user numbers earlier this year, Netflix has just announced third-quarter earnings of $6.44 billion, nicely above earlier analyst predictions of $6.38 billion.
That's a modest increase given the company's steady year-on-year growth. The company had warned investors to expect a slowdown in subscriber numbers, and that's what they got. While 26 million new subscribers joined the streaming service in the first half of 2020, for the third quarter of 2020, new subscribers dropped to just 2.2 million.
"Growth is slowing as consumers get through the initial shock of Covid and social restrictions," says Spencer Wang, Netflix vice president, in a letter to investors.
"Our strong first half performance likely pulled forward some demand from the second half of the year."
Amazon
Amazon has had a good year too. Back in Q2, the company hit US$5.2 billion in profit – its largest ever. Then, in Q3 the company broke that record again, this time to the tune of $6.3 billion in quarterly profit. That's a full 200 percent gain on the same quarter last year.
Though it's the owner of half of the world's public cloud infrastructure market, growth in the company's cloud arm AWS continues to slow, nevertheless, the numbers are generally up across the board for the global eComm juggernaut: This year's Amazon Prime Day, which clocked $3.5 billion in sales over two days, represents a nearly 60 percent increase on the sales day's performance last year.
In its third-quarter results announcement, the company took a moment to self-congratulate on not just it's market success, but also its societal impact, including Amazon's 2020 creation of 400,000 new roles, 100,000 of which boast 'industry-leading pay of at least $15 per hour'.