Published on the 01/12/2021 | Written by Heather Wright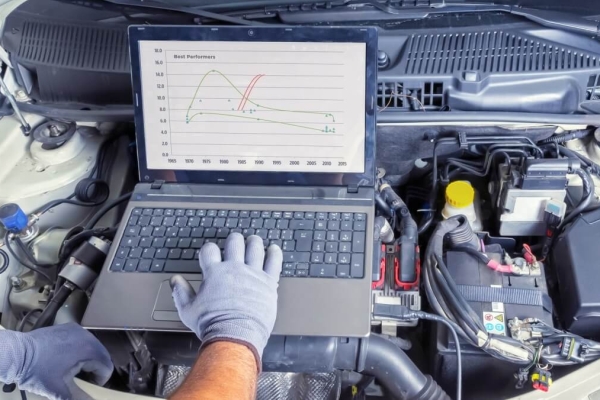 It's not as easy as it sounds…
While it's clear that IT performance management has a strong impact on key business goals, the exact magnitude often isn't clear, and many organisations are struggling to calculate the true business value of effectively managing IT performance.
That's according to The Total Business Impact of IT Performance, a survey of more than 2,300 organisations, including around 300 across Australia and New Zealand, by DEJ, a subsidiary of research firm Cognanta.
The report note that 82 percent of organisations can't calculate the financial impact of managing IT performance and 53 percent cited the inability to calculate ROI/create a business case as the key obstacle for technology purchases.
"This shows a clear, strong impact of effectively managing IT performance on key business outcomes."
At the same time, there's been a 38 percent increase in the importance of connecting technology value to business outcomes over the past 18 months.
It highlights that while the impact of some enterprise technologies, such as those enabling sales, are obvious, for many the impact is hidden.
"DEJ's research shows that top performing organisations (TPOs) are 56 percent to 2.5x more likely to address the top business goals as compared to their peers," report author Bojan Simic says in a blog.
"This shows a clear, strong impact of effectively managing IT performance on key business outcomes."
Simic says the ability to connect the value of IT performance management to business outcomes is one of the key requirements for organisations – and one that is becoming increasingly important as the process for evaluating new technology purchases becomes more business-centric.
"However, not all IT performance management solutions are created equal.
"Therefore, organisations should rethink their evaluation processes for technology purchases and ensure that the solutions they select have the strongest impact on the business," Simic says.
The report notes that connecting technology value to business outcomes and translating the importance of effectively managing IT environments into the language of business is one of the key user requirements.
The number of business executives making IT purchasing decisions jumped 32 percent in the past 18 months.
Unsurprisingly, improving efficiency topped the business goals for the next 12 months, at 83 percent, followed closely by customer engagement/satisfaction (79 percent). Cost optimisation (71 percent), enhancing revenue sources (62 percent) and innovation enablement (61 percent) rounded out the top five.
TPOs were more likely to look for a balance between cost, speed of innovation and user experience – and were reaping the benefits as a result, with the report noting a 3.5 x higher increase generated from digital services, versus other companies.
"This shows there is a major difference between cost reduction and optimisation when it comes to technology investments.
"DEJ's research shows that it is increasingly important to have data-driven processes to identify cost efficiencies and ensure that technology spend is more predictable.
"Taking a traditional approach for looking at IT and technology management as a cost centre is a road to business failure in the digital economy," the report states.
"However, in order to create a business value at optimal cost, organisations need to deploy a new set of capabilities that will allow them to be effective in modern dynamic environments."
When it comes to creating new revenue streams, the survey found TPOs were 3.2x more likely to create new revenue streams from technology deployments compared to all other companies.
Creating actionable insights from IT data, context-based automation and autonomous technologies, true visibility into user experience and building reliable and resilient systems were some of the core capabilities helping the organisations enhance their revenue streams.
Among the other metrics showing the strong connections between improvements in managing IT performance and growth business metrics: Top performing organisations reported revenue growth 27 percent higher than other companies, and a 58 percent improvement in employee engagement. They also reported a 62 percent faster speed to market, 43 percent higher improvements in customer satisfaction and 29 percent higher brand strength.
"Improving practices for managing IT performance drives competitive advantage and helps create a new wave of business market leaders," the report says.