Published on the 28/07/2022 | Written by Heather Wright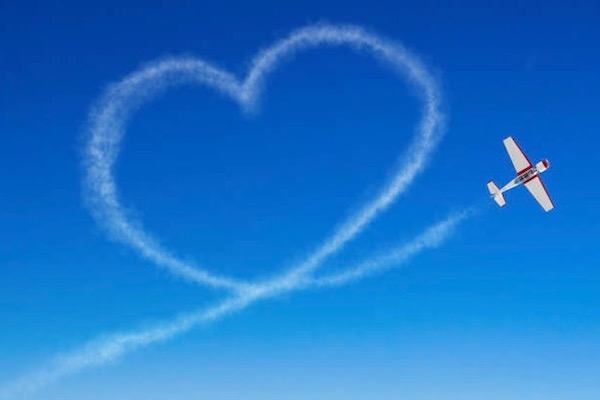 Oracle ❤️ Microsoft, at least when it comes to new Database Service…
Life for those straddling both Oracle and Microsoft's worlds might be getting a little easier with the two companies deepening their ties with a multi-cloud database service. 
The Oracle Database Service for Azure provides Microsoft Azure customers with direct access to Oracle databases running on Oracle Cloud, enabling workloads to be split across the two clouds, while still essentially operating as if on a single cloud.
"There's a well-known myth that you can't run real applications across two clouds." 
Launched last week, it enables Oracle Cloud users to provision, access and monitor their databases from the Microsoft Azure dashboard. Users will be able to migrate or build new applications on Azure and connect to managed Oracle Database services such as Autonomous Database running on Oracle Cloud.
In a statement announcing the launch, Microsoft and Oracle said customers won't be charged for using the Oracle Database Service for Microsoft Azure or the underlying network interconnection, data egress or ingress between Azure and Oracle Cloud, and will only pay for the other Azure or Oracle services they use.
Egress charges are a disincentive for deploying workloads across multiple clouds, as is latency – which brings us to some bad news for Australia and New Zealand businesses thinking the new service might be right up their street: It's only available via 11 locations globally at this point – all locations where Oracle and Microsoft data centres are geographically close. In Asia Pacific, that means Tokyo, Singapore and Seoul.
In those locations, Karan Batta, Oracle's VP of product, says customers can achieve sub-two-millisecond latency. 
The two companies already had a 'cloud alliance' interconnect service, launched back in 2019, enabling direct network connectivity between Azure and Oracle Cloud. The new deal takes that one step further, making it easier to leverage the interconnect, effectively providing a portal to do so. 
In announcing the new offering, Oracle and Microsoft provided a canned quote from IDC research vice president, Carl Olofson, saying multicloud takes on 'a whole new meaning with the launch of the Oracle Database Service for Microsoft Azure'.
"This service, designed to provide intuitive, simple access to the Exadata Database Service and Autonomous Database to Azure users in a transparent manner, responds to the critical need of Azure and Oracle customers to apply the benefits of the latest in Oracle Database technology to their Azure workloads," Olofson says.
"This combined and interactive connection of services across public clouds sets the stage for what a multicloud experience should be, and is a bold statement about where the future of cloud is heading. It should deliver huge benefits for customers, developers, and the cloud services landscape overall."
The deal is a continuation of Oracle's efforts to forge easier ways for its offerings to be used with other cloud providers. While Oracle has been a key player in enterprise IT for decades, it nearly missed the boat with public cloud – coming to the party late in the piece and playing catchup ever since. 
Microsoft meanwhile – despite early questions on whether it could make the cloud transition, and indeed whether it too was too late to the party – is widely held up as being ahead of Oracle, and just behind Amazon Web Services, in cloud market share.
In its December quarterly earnings call, Oracle founder and CTO Larry Ellison made note that Microsoft had done 'a great job' of moving its entire Office install base into the cloud dramatically increasing the size of its cloud business. "Unfortunately, we didn't have the same option or opportunity," he said. 
That same earnings call saw the always bolshy Ellison, along with Oracle CEO Safra Catz, were also gunning for Microsoft, with Ellison claiming Oracle's cloud offerings were better than the competition, and Catz claiming Oracle's cloud offerings were 'higher' in terms of technical ability 'than where Microsoft – who has been in this longer than us – was a year ago'.
Roll on just a matter of months and the two companies are talking sweetly about each other and their combined offering. 
Says Corey Sanders, Microsoft Cloud for industry and global expansion corporate vice president: "Microsoft and Oracle have a long history of working together to support the needs of our joint customers, and this partnership is an example of how we offer customer choice and flexibility as they digitally transform with cloud technology. 
"Oracle's decision to select Microsoft as its preferred partner deepens the relationship between our two companies and provides customers with the assurance of working with two industry leaders."
Adds Clay Magouyrk, executive vice president, Oracle Cloud Infrastructure: "There's a well-known myth that you can't run real applications across two clouds. 
"We can now dispel that myth as we give Oracle and Microsoft customers the ability to easily test and demonstrate the value of combining Oracle databases with Azure applications. 
"There is no need for deep skills on either of our platforms or complex configurations—anyone can use the Azure Portal to harness the power of our two clouds together."
Just so long as you're using those 11 regions for now…