Published on the 18/06/2015 | Written by Newsdesk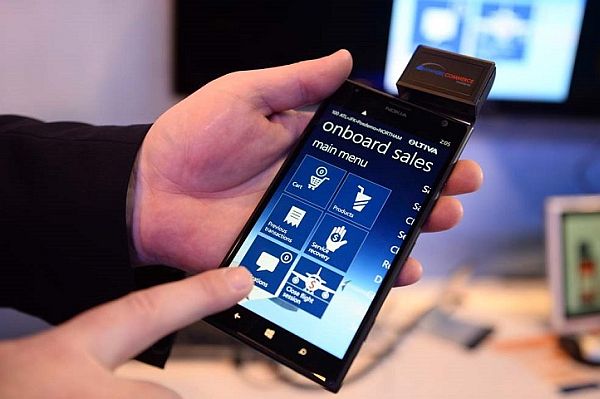 Microsoft demo's the new Retail Modern POS mobile device application…
With the release of the latest version of Microsoft Dynamics AX (2012 R3-CU8 if you must know), Microsoft has, for the first time, introduced a POS device and application for customer deployment. The new Modern POS application is built from the ground up as a native Windows store application and can run on Windows computers, tablets and mobile phones.
One of the most exciting features of application is that devices can connect wirelessly to the store server database either on premise or in the cloud on Microsoft Azure.
The demonstration below uses an HP MX-10 Tablet with a Retail Sleeve that includes a handle for portability as well as a built in bar code scanner and credit card swipe. This device comes in a number of configurations and peripherals. Add on devices such as a VeriFone pin pad are also available.
The presentation walks through a mobile POS transaction 'live' using this mobile hand held device, using bar code scanning and a credit card swipe. This provides a feel for the interface and ease of use as a mobile portable device that can also double as a back office workstation.