Published on the 02/05/2019 | Written by Jonathan Cotton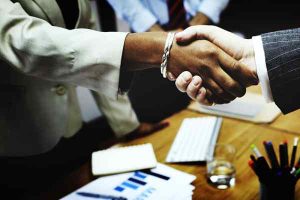 It's a done deal – despite key shareholder's objections…
The Federal Court of Australia has approved the AU$2.2 billion MYOB takeover by global private equity firm Kohlberg Kravis Roberts & Co (KKR).
Shareholders voted overwhelmingly (82.5 percent) in favour of the deal last month, despite an attempt by MYOB's second largest shareholder, Manikay Partners, to block the deal, based on the belief that KKR had undervalued MYOB.
"We remain very disappointed that you failed to change your recommendation in light of the material improvement in market conditions…"
"A sale of the company at $3.40 per share does not represent a fair and reasonable deal for company shareholders," wrote Manikay – the US-based private-equity firm led by former Australian Securities Exchange director Shane Finemore – in a statement sent to MYOB in March.
"The scheme followed a previous unsolicited and conditional offer by KKR at a price per share of $3.77. We were disappointed when KKR made its original offer and expected the Board would be able to negotiate a higher price that would reflect the true value of the Company.
"Instead, KKR took advantage of the temporary adverse market conditions in late 2018 to pressure the Board to accept a deal at $3.40 per share, a material reduction from the original $3.77 per share offer.
"Since then, equity markets have rallied significantly, and the financing markets have normalised," wrote the private equity firm.
Manikay said that their own valuation found the company "well in excess" of AU$4 per share, but independent advisory firm Grant Samuel begged to differ: Its review of the deal concluded it was "fair and reasonable and in the best interest of MYOB shareholders", offering a ballpark per-share value of between $3.19 and $3.69.
The deal is done now however. Manikay ultimately voted in favour of the takeover, though noting its displeasure in doing so in a letter to MYOB chair Justin Milne.
"We remain very disappointed that, despite our repeated efforts to convince you otherwise, you failed to change your recommendation in light of the material improvement in market conditions since announcement of the scheme, among other factors."
"We are also disappointed that the disclosures to MYOB shareholders did not fully explain the impact of such improved market conditions on the value of MYOB."
Now approved, MYOB shareholders will receive $3.40 per share from the deal.
MYOB, which suspended trading on the ASX on April 24, announced last year that it would acquire Reckon's Accountants Group for the sum of AU$180 million. That deal has now fallen through with MYOB saying the regulatory processes for the acquisition "has taken considerably longer than the parties anticipated" – not to mention the Australian Competition and Consumer Commission voicing concerns that the deal would grant MYOB a market monopoly if it were to proceed.
"If MYOB acquired Reckon's Accountants Group, it would likely be the only supplier of practice software suitable for medium to large accounting firms," ACCC Commissioner Roger Featherston said at the time.
"If MYOB has a monopoly on this software, it would substantially lessen competition. We think there's a significant risk for customers that prices will increase and service levels will decrease."
Official takeover is scheduled for May 8.