Published on the 14/08/2014 | Written by Newsdesk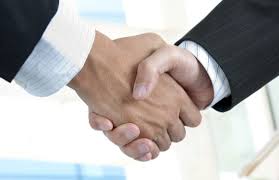 Following months of speculation and leaks, MYOB has today announced that it has acquired HR and Payroll solutions company PayGlobal…
The accounting solution provider is expanding its HR and payroll solutions offering for larger businesses in Australia and New Zealand with the purchase of PayGlobal.
MYOB chief executive officer Tim Reed said, "I'm really proud to announce the acquisition of PayGlobal by MYOB. The union leverages the strengths of both organisations to broaden the range of leading HR and payroll solutions MYOB provides to the mid-to-large-size market in Australia and New Zealand. It also creates new opportunities for PayGlobal clients."
With 500 customers across 850 installations serving 500,000 employees, the purchase of PayGlobal is a significant customer acquisition play for MYOB. While MYOB has a payroll offering across its family of products, and an enterprise solution in EXO Employer Services, ownership of PayGlobal will provide access into big-name clients and the opportunity to extend and integrate the PayGlobal solution into its products. PayGlobal also has a mature private cloud architecture that will be of interest to MYOB.
According to the Companies Office, PayGlobal was founded in 1991 and has some of New Zealand's finest business pedigree as shareholders, including Infratil with a controlling share of 54 percent, Dennis Chapman, Neville Jordan and Sir Stephen Tindall through his investment company K One W One. It has a number of well-known customers in New Zealand including The Warehouse, Forsyth Barr, Gallagher, Lyttleton Port, Calder Stewart and Allied Tellesis. The company has 120 staff, and the customer base and office network extends across Australasia – a similar size footprint to that of MYOB.
Reed said: "In introducing complementary solutions to our popular EXO offering for larger businesses – a market we continue to focus heavily on – MYOB is also demonstrating our commitment to invest exclusively in the local market. Over the past three years we have invested over $NZ100 million in research and development to provide comprehensive solutions that make business life easier."
PayGlobal chairman, Greg Lancaster said: "PayGlobal looks forward to accelerated market penetration of its HR and payroll solutions with MYOB. PayGlobal already has both a high quality client base and a high calibre team across Australia and New Zealand and is a natural fit with MYOB's direction, which will offer new and existing clients – as well as the team – exciting opportunities."
PayGlobal minority shareholder Dennis Chapman spoke to The Press in Christchurch in May suggesting there was a serious offer on the table. "I think there is some numbers there on both sides of the equation, but I'm not telling you what they are," said Chapman. According to him it was the second time MYOB had approached PayGlobal shareholders with an offer.
Official spokespeople for both parties remained tight-lipped on the deal at the time of Chapman's comments.
MYOB will fund the acquisition from existing cash reserves. The acquisition is scheduled to be completed on 31st August 2014.