Published on the 21/10/2021 | Written by Heather Wright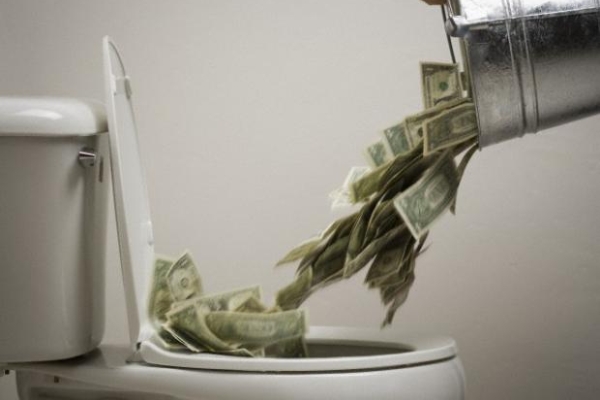 Software sprawl a challenge for companies…
Nearly a third of all SaaS and desktop software spend is wasted or underutilised according to a new report which shows companies are struggling to balance providing their workers with the necessary software tools, but not allowing software sprawl.
The Flexera 2022 State of ITAM Report shows software asset management (SAM) practitioners report their organisations are wasting significant spend on unused or under-utilised software. They estimate 29 percent of SaaS software spend and 31 percent of desktop software is wasted. The report says most analysts estimate 'at least' 20 percent of software spend.
"Many businesses may have a much larger blind spot than they realise when it comes to their SaaS portfolio."
The figures for data centre software spend under-utilised or wasted data centre software is similar at 29 percent according to SAM practitioners.
But it's the burgeoning SaaS market which potentially poses the biggest problems as more and more business units get involved in trialling and purchasing software and SaaS sprawl increases. (Software marketplace G2 found that the number of people involved in a single purchasing decision is up 20 percent year on year, with more than a quarter of companies expecting that number to continue increasing.)
Gartner has forecast the market hit nearly US$140 billion next year and it has been on a step upward trajectory, further accelerated by Covid and remote work. The research house itself estimates that more than 30 percent of the US$102 billion spent on SaaS in 2020 was unused.
But that rapid growth is also leading to plenty of headaches for IT and SAM teams. As well as the potential to expand a company's security risk and create fragmentation that prevents employees from doing their best work, SaaS sprawl is also a big business spend, not to mention the risk of increased cost of ownership due to issues like missed renewals.
The Flexera report, drawn from a survey of 465 organisations of at least 1,000 employees, shows dealing with new environments such as SaaS, cloud and containers was a key challenge cited by the 75 percent of SAM teams. And it's a challenge even for advanced teams, with the report highlighting that respondents are still struggling to implement best practices for governing the use of SaaS and optimising SaaS spend.
Just one-third of IT asset management teams say they're currently tracking SaaS usage. Less than half – just 48 percent – rightsize the SaaS subscription level assigned to each user and only 43 percent link all major SaaS apps to single sign-on or look for unsanctioned SaaS.
But if they're not doing it now, most admit it is at least on their radar, with 61 percent saying they expect to increase their focus on SaaS and 58 percent increasing their focus on public cloud.
The Flexera report isn't on its own in highlighting the increasing issue of increasing software investment despite widespread underutilisation of app licenses.
A Productiv report shows on average just 45 percent of company apps are being used on a regular basis. It claims the average company has 254 SaaS apps, with enterprises averaging a whopping 364. But while there are apps aplenty, usage isn't so bountiful: The average app engagement over 60 days was just 45 percent. Interestingly tools purchased outside of IT had a higher average percentage of engagement at 54 percent.
"No company is saying they intend to have less SaaS in the future," said Jody Shapiro, Productiv CEO and co-founder.
"Our new report reveals many businesses may have a much larger blind spot than they realise when it comes to their SaaS portfolio.
"CIOs and IT teams need to understand the complete picture of apps they have, what value their employees are getting out of those apps and how those apps affect their security and compliance standards."