Published on the 09/01/2018 | Written by Newsdesk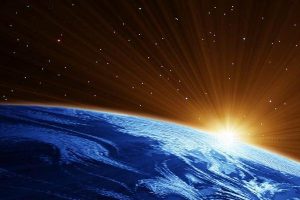 Strong focus on BI, visual analytics in the cloud…
As 2017 drew to a close and people across the world packed up for the holidays, Epicor Software Corporation took the covers off the latest version of its Epicor ERP, a solution which it says is used by thousands of companies in 150 countries worldwide. Including, of course, Australia and New Zealand.
In a statement issued in December, the Austin, Texas-headquartered producer of ERP targeted at the manufacturing, distribution retail and service industries said the latest release includes new functionality including business intelligence and visual analytics capabilities delivered via Epicor Data Discovery, a completely redesigned home page, Active Home Page, Smart Inventory Planning and Optimisation, and new country and industry-specific functionality.
"Businesses that adopt the latest technologies in cloud, analytics, and employee experience will be fit to grow and respond to the new digital challenges of tomorrow while achieving a competitive advantage right now," said Scott Hays, senior vice president, product marketing, Epicor. "In this, our third major release in the past 13 months, Epicor continues to deliver cloud-enabled, industry-specific functionality, globalisation and localisation, mobility, and action-oriented analytics, with continued improvements in customer experience, ease-of-use, and performance."
Citing Gartner, which said in report, "In 2018, data and analytics can't be ignored — analytics will drive major innovation and disrupt established business models in the coming years",   Epicor said its most recent ERP version equips personnel with critical insights at a glance for better, faster analysis and execution.
'Active Home Page' provides dashboard views of role-based analytics with access to role-based functionality, said Epicor, made possible through Epicor Data Discovery (EDD). EDD, the vendor said, turns complex data sets into graphs and charts to aid user understanding and action.
Epicor Smart Inventory Planning and Optimization, it said, is a set of cloud-based capabilities for demand planning, inventory optimisation, and supply chain analytics. It helps drive best-practice sales and inventory operations planning (SIOP) and monitor multiple factors to establish inventory policies and service levels which deliver reduced total cost.
On the country- and industry-specific functionality, Epicor said this 'provides support for the job at hand – whether it's tax processing in Penang or casting and coating in Kansas City'. Or new labour regulations coming into action, one imagines, in New Zealand with the Labour Party in charge.
Functionality localised for specific geographic regions, said Epicor, supports global business compliance and reporting, tax and payment processing, and international trade requirements, including legal numbering, and non-recoverable taxes.
As for customers wondering just how readily they can take advantage of the latest version, Epicor said it is 'committed to providing positive experiences' and has therefore focused on "ease of everything" from deployment, education, through support, upgrades, and maintenance. 'New enhancements make it easier than ever for manufacturers to upgrade to the latest version of Epicor ERP to leverage new features and functionality to support growth and competitive advantage', said the statement.
The latest version of Epicor ERP is generally available worldwide with a caveat: some functionality is only available in the United States and is expected to become generally available globally sometime in 2018.