Published on the 20/05/2020 | Written by Heather Wright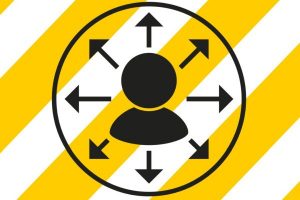 Underwhelming tool adds to proliferation of contact tracing 'check-in' apps…
Around 800,000 New Zealand businesses are being contacted by MBIE, as the government rushes to get QR codes to businesses in the wake of the launch of NZ Covid Tracer.
The app – nearly two months in the making and coming nearly a month after Australia launched it CovidSafe contact tracing app – reads QR codes based on the NZ Business Number. Dr Ashley Bloomfield, NZ Director General of Health, said this afternoon that more than 92,000 people have registered on the app, which formally launched today but was made available on app stores last night.
"There has been some work to ensure each branch has a unique identifier."
However, he admitted there have been wrinkles in the app, particularly for Android users. Android users have reported multiple issues with the app crashing continually. An update is expected to be released this afternoon.
The current offering provides minimal functionality – enabling people to register their current details with the Ministry of Health so they can be contacted and acting as a 'digital diary' enabling users to check in at premises by scanning QR codes and have their information recorded on their phone.
Contact information is stored by the Ministry of Health, using Amazon Web Services' Sydney data centre, which has been used by the MoH systems since 2017. Information about users' movements is stored on the individual devices and deleted after 31 days.
Bloomfield says it's up to the individual users to decide whether they make the information on the app available to the contact tracing team.
"The only information held at the Ministry – and only for the purposes of this public health contact tracing response, not enforcement – is the contact information you provide when you register," he says.
Bloomfield says 1000 businesses have already created NZBN-based QR posters. He says MBIE has been working for a 'few' weeks to get NZ Business Numbers converted into QR codes.
"In particular because an NZBN relates to a single business that may have a lot of branches, there has been some work to ensure each branch has a unique identifier," Bloomfield says.
The process for businesses to create their QR Code has been criticised as too complex.
Registration relies on the user having a RealMe logon, an NZBN number linked to their business and creation of a Business Connect profile before locations can be created and posters printed – a process that will frustrate many. The form to create locations is incorrectly mapped to Google's auto-fill function and does not use the standard NZ Post addressing that most are used to working with (GS1's GLN is used instead). Auto-filling your e-mail address, for example, overwrites the location name with your PO Box number, with no edit function and a delete button that creates an error adding to frustrations.
With many having already used apps to set up QR check-in, there appears to be little to no incentive for businesses to provide another to further baffle patrons.
Indeed the addition of yet another contact tracing app to the market is creating confusion, compounded by the requirement for hospitality organisations to still maintain their own records of patrons – something at odds with previous comments by Prime Minister Jacinda Ardern who had said the app would address the concerns of those who don't want to fill in paper-based forms or use apps from individual businesses, who might in turn use the data for purposes such as marketing.
Bloomfield himself was briefly flummoxed when asked whether he would check into a café using both Rippl and NZ Covid Tracer. His reply: He'll probably just check in with one.
The Ministry of Health is talking with the makers of similar apps, such as Rippl, to see if connections can be developed between the apps.
"I'm not discouraging people from [using other apps], and likewise we don't want people having a dozen different apps on their phone depending on where they are visiting," Bloomfield says. "So a key next step is ensuring that whatever app people are using it complies with the standards we are looking for and to hopefully migrate using that single NZBN QR code and then also provide us with the information we might need at a point in time when we are wanting to trace somebody."
New Bluetooth functionality – hinted at repeatedly by both Bloomfield and Prime Minister Jacinda Ardern – would release hospitality venues from keeping manual records of patrons.
But the launch of the app may signal even more requirements on retailers with Bloomfield noting he expected retailers 'to have a QR code for their NZBN, not because they are required to maintain a record but because it will be helpful for people to scan and keep a record of where they have been'.
Meanwhile, the Australian CovidSafe app, with 6 million downloads (or 44 percent of the population) and bluetooth proximity tracing, has matched the first Covid-19 carrier who also had the app installed. As a result, Victorian contact tracers successfully added one additional contact to his close contact net.