Published on the 28/05/2021 | Written by Heather Wright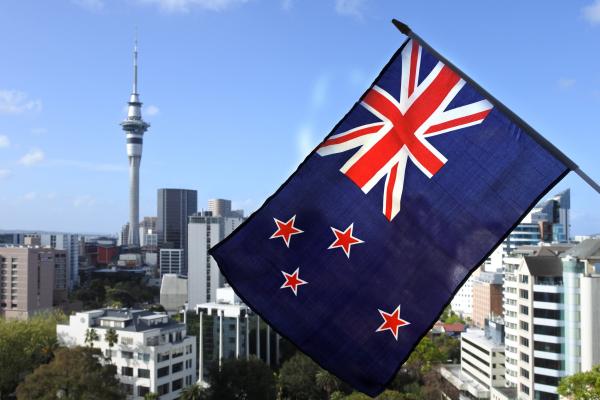 Winning at the dollars game…
There's a sea change sweeping through New Zealand's tech sector as the country becomes increasingly engaged in the international economy, with record levels of early stage, VC and private equity investment flowing into Kiwi tech companies last year.
The fifth annual Investor's Guide to the New Zealand Technology Sector, from the Technology Investment Network (TIN), shows a buoyant market, with $2.4 billion in private equity and venture capital funds invested in New Zealand technology companies in 2020 – up 111.1 percent year on year, despite the uncertainty of 2020.
The notoriously difficult early stage investment also saw a big jump, up 48 percent to $160 million, while venture capital investment in Kiwi companies was up from $112 million in 2019 to $127 million.
"We have once in a generational opportunity…"
Greg Shanahan, TIN managing director and founder, says the significant growth across different platforms and different areas was something of a surprise.
"The whole ecosystem seems to have significant momentum," Shanahan says.
"There has been strong growth in terms of early stage angel and venture capital funding; there has been fantastic performance by publicly listed companies and huge increases in market capitalisation of many of the high growth tech companies and some record levels in terms of M&A activity," he says.
"Over the past three years, we've seen a massive escalation in investment in Kiwi tech companies, from millions to tens of millions, and now M&A activity in the billions. There's never been a period over the past 20 years where we've seen such a proliferation of billion-dollar and above valuations for companies in terms of acquisitions, mergers or capital raises."
His comments are backed by Fisher and Paykel's announcement this week of an annual profit in excess of half a billion dollars.
Driving some of the success is 2020 is Covid-19, with Shanahan noting crises and disruption accelerate change, with new technology often thriving in change because it creates new ways of doing things.
Investors seeking 'safe havens' for their investment has also spurred interest in the Australasian market in general, and in particular New Zealand, which has demonstrated it is a 'small, transparent, cohesive, well-run economy and society and there is a growing reputation for New Zealand companies'.
"It is not just around the capital," Shanahan notes.
As the F&P results show, companies are demonstrating that they can scale up and become profitable, enabling people to make money – which in turn attracts more money.
"You do get that kind of snowball effect. If you look at it objectively it is certainly a good time for New Zealand."
Fledgling companies might also want to give thanks for some of their larger brethren, with Shanahan noting that as investors in larger, more well-known companies become more au fait with New Zealand business, they're more inclined to take a punt on early stage companies.
He cites the example of Rocket Lab investors putting money into companies like early stage agritech company Halter. Last month Halter secured a further $32 million in funding with investors including existing backers Rocket Lab's Peter Beck, Icehouse Ventures and US VC company Data Collective.
"The classic early stage investment is from a high net worth individual, angel groups or friends and family but what we are seeing is increasingly the stage at which companies are receiving investment is becoming earlier and earlier, particularly from foreign investment as people investing in New Zealand become familiar with the market place and become more prepared to take a punt on something smaller," Shanahan says.
But while the funding story is looking robust right now, Shanahan says there are structural changes that need to happen in New Zealand in order to sustain the current growth.
"Increasingly it seems to be that the access to talent to fuel that growth is a problem and wage rates are becoming increasingly competitive," he says.
Echoing an oft-heard call, Shanahan says we need to address the opportunity more to those who are under-represented in the tech sector, particularly Maori, Pasifika, migrants and women.
It's not about virtue signalling 'or saying that diversity on its own is somehow more holy than other things', Shanahan stresses.
"For companies to grow they are increasingly challenged.
"There are very few eureka moments. These companies are successful because they are dealing with multilayered nuanced problems, so you need a team of people in your company who can come at these issues from different perspectives, so it's not business as usual.
"Diversity is enormously important for that. so it's not an HR issue, it's a product development issue, an velocity issue," he says.
"That's the opportunity: That diversity is in the self-interest of these businesses and it just makes sense not just form social justice perspective but from a financial perspective as well."
While there's business sense in diversity, Shanahan also notes the current growth also provides a an opportunity to make a significant impact on those inequities – if we do it right.
"Companies are having to spend more money to attract and retain talent and if they're successful in doing that the returns are high. So there is an ROI in making additional effort to appeal to all parts fo the population to harness what talent is out there. That has the opportunity to be transformative."
He's effusive about the opportunities for New Zealand saying we're on the cusp of a 'once in a generational opportunity to address entrenched economic disparity and social inequities'
"For me the excitement around the tech sector is around economic sovereignty and creating prosperity," he says.

From left: Samantha Wong – Blackbird Ventures, Bridget Unsworth – Angel Association of NZ,  Shaun Maloney – Seequent, Vaughan Fergusson – Vend
"What the Productivity Commission is saying is we can increase the returns as these companies grow. Productivity lifts as the revenue per employee increases and we then have the resources as a nation and can get a clearer view on what we do and don't want out of our version of capitalism.
"Ultimately we will hopefully create more large companies with global capability."
That's something we're already seeing to some degree. The TIN 100 report shows increasingly large, increasingly global companies, where global no longer means just Australia and North America with increasing growth in places like Latin America, Europe and Asia flagged in last year's report.
While the Investor's Guide doesn't split out how international funding versus local investment, Shanahan says significant amounts are coming from within New Zealand, with the exception of M&A activity, where the majority of deals have been sales to US organisations.
Online investment platforms, such as equity crowd funding through companies like Snowball Effect, or platforms such as public investment platform Sharesies, are also changing the landscape.
"You're getting a democratisation of investment so that more people are participating in the opportunity."
The number of VC deals doubled from 46 to 92, year on year, indicating smaller sized deals. That's a consequence of some particularly large deals seen in recent years.
Auckland again dominated the early stage investment market, taking in $118.9 million – or 75 percent – of the $160 million, far in excess of Wellington/Manawatu's $19.4 million (12 percent). Canterbury/Upper South Island pulled in $9.3 million, behind Otago/Southland's $10.6 million, but well ahead of Waikato's $1.3 million.
The Investor's Guide to the New Zealand Technology Sector 2021 is available for free from Tin.