Published on the 27/10/2015 | Written by Donovan Jackson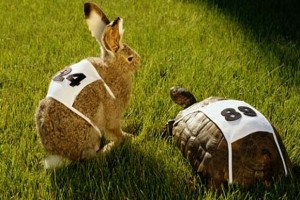 Almost 60 percent of New Zealand's SMEs say the pace of technology development is 'about right'…
That's according to the latest MYOB Business Monitor survey, which also shows that cost, government regulation and finding the right staff are making it harder for small businesses to get the full benefit of innovation.
While almost half (47 percent) of the more than 1,000 SME business operators interviewed for the survey say they have acquired new computer hardware or software in the last year, 33 percent report cost as a major barrier to adopting technological innovation, 19 percent are concerned government regulation is holding them back, and 12 percent cite a lack of appropriately skilled staff.
Most respondents in Auckland, Wellington and Christchurch are comfortable with the pace of change. However, 21 percent of business operators outside of the main centres feel they are struggling to keep up with the latest innovations in technology. Business operators in the transport and logistics industry (26 percent), the agriculture sector (23 percent) and manufacturing and wholesale (21 percent) are also more likely to feel technology is changing too fast.
MYOB New Zealand CEO Tim Reed said keeping pace with rapidly changing technology is 'the new normal' for businesses, which stand to gain considerable benefits from the latest innovations.
"The latest innovations – from the cloud, to business intelligence – are transforming the way we do business," he noted.
"While it can take some effort to keep pace with emerging and evolving technologies – especially if they are not yet commonplace in your sector – it is worth the investment. The benefits include improved productivity and efficiency, greater ability to reach and interact with new customers, and having access to real-time information to support better decision making."
Reed said one of the keys to business adoption of technology is good quality internet access at a fair price, yet satisfaction with internet access (speed and reliability) has slipped from 49 percent in March 2015 to 40 percent in September. Levels of dissatisfaction have also climbed from 29 percent to 34 percent. And, while 60 percent of SME operators believe a UFB connection would have a positive benefit for their business, just 22 percent of local businesses report having access.
The most connected city is Auckland (28 percent), while Christchurch still remains significantly behind on just 18 percent (up from 16 percent in March). Bay of Plenty (27 percent) has the largest share of businesses using a UFB service in the regions, while the Otago/Southland region, home of Chorus' 'Gigatown' (Dunedin), has the lowest at just 12 percent.
Half of local SMEs now have an online presence and the survey highlights a marked difference in performance between businesses with an online presence and those without a website or social media site.
Over the last 12 months, 40 percent of businesses with a website saw an increase in revenue, compared to 25 percent of businesses without a website. Over half (54 percent) said being online generated more enquiries and leads, 48 percent say their website made it easier for customers to do business and 37 percent had more interaction with customers. The data also showed that 34 percent of SMEs say being online allowed them to be more competitive.
"After tracking the technology adoption of New Zealand SMEs for over three years, we can quite clearly say that businesses that are online and keeping pace with technology are doing better across every performance measure," said Reed.
He added that for the New Zealand economy to derive the maximum benefit available from technology, businesses should make the most of every innovation available. "From ensuring the availability of skilled, trained staff to driving the roll-out of UFB harder – particularly into the regions – this is something that deserves national attention from Government, business agencies and technology and telecommunications providers."