Published on the 24/01/2019 | Written by Jonathan Cotton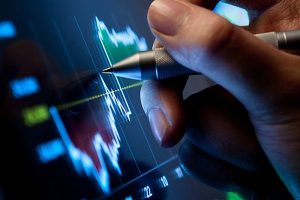 NZ entering a $4b IT services boom but service providers had best prepare for change…
Prepare for growth as more organisations shift away from cloud for day-to-day infrastructure investment into more aggressive IoT and AI-enabled experiments, says IDC.
According to the market intelligence firm, the New Zealand IT services market is set to grow 2.8 percent annually all the way through to 2023, reaching revenue of approximately NZD$3.96 billion in 2023, up from an estimated NZD$3.45 billion in 2018 according to the firm.
"Organisations are moving beyond questioning whether they should migrate to the cloud," says Chayse Gorton, ANZ market analyst for IT services.
"Digital Transformation is not a SKU – you can't rock up to your local vendor and pull a DX off the shelf."
"They are instead analysing the impact of not migrating to the cloud and how they can use cloud to create competitive differentiation by shifting digital talent from traditional in-house IT to innovation initiatives."
"With regards to cloud adoption, organisations are prioritising innovation and security over cost and scalability."
That figure – a slight revision on the previous forecast of 2.7 percent through to 2022 – comes by way of IDC's New Zealand IT Services Forecast and Analysis, 2018-2023 (a cool $4.5k, if you're interested). And the highest growth all core IT services primary markets? Managed services.
The prediction is in line with global trends, but should also come with a warning: As cloud innovation is increasingly driven by hyperscale providers such as Amazon Web Services, Microsoft Azure and Google Cloud – and cloud infrastructure provisioning increasingly seen as a business commodity – service providers need to make sure they're positioned to provide value to the customer over the long term.
"Part of the maturing market is the recognition that just moving to cloud isn't what actually drives benefit," says Michael Foley, chief executive at Umbrellar.
"Managed services is now more than 'IT in a box'. It has to be rock solid in respect of the operational run state management of the technology substrate, but that alone isn't enough."
"We have a mantra in Umbrellar that 'Digital Transformation is not a SKU' – you can't rock up to your local vendor and pull a DX off the shelf. It's different in every organisation's context, so it follows that a different mix of capabilities needs to be brought to the table to drive targeted, relevant change."
"Service providers must deeply connect to the innovation capabilities of hyperscale providers, as their own ability to innovate will make or break the customer's digital transformation," says Rene Buest, research director at Gartner.
This includes a "cloud-first mindset" and an attitude that sees "cloud as the foundation that pulls all digital business strings", says Buest.
"Expanding and refining existing cloud innovations with key emerging technologies empowers service providers to utilize cloud as a hub and constantly serve their customers with a state-of-the-art technology mix."
As increased numbers of Kiwi organisations turn to IT services vendors and their partners to help implement and manage cloud solutions, the onus is therefore on IT services providers to find new ways to differentiate in the market and add value to the customer.
"The challenge for IT services providers will be to differentiate themselves from competing vendors as cloud services become increasingly commoditised," says IDC.
"As a result, the ability to communicate their capabilities across complex digital ecosystems and to partner effectively will become even more critical."