Published on the 05/07/2017 | Written by Newsdesk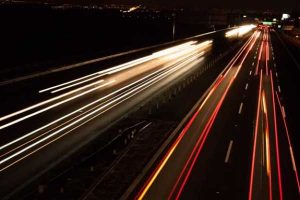 How NZTA cut the production systems development cycle…
Using an Agile approach to streamline its driver and vehicle registry platform to reflect legislative changes, the New Zealand Transport Agency (NZTA) has reduced the time taken to implement a typical update – such as a new rule or fee – by half, from six months to three.
Vehicle owners in New Zealand will be aware that, for example, registration fees have come down quite substantially for more modern (and therefore safer) cars owing to a reduced ACC levy. These changes in fees are the result of legislation which passes through Parliament, before being implemented by the NZTA. The more rapidly the systems of the agency can be adapted, the more rapidly laws can make a difference on the ground.
In a statement, vendor Unisys said it has played a part in accelerating the process. It has landed a five-and-a-half-year contract to support NZTA's Registry Suite, which is a group of systems for vehicle and driver safety programs including driver licensing, motor vehicle registration and road user charges. Unisys credited a move to a cloud-based Agile DevOps delivery environment which includes its application development software for the increased turnaround time in applying legislative changes, along with physically co-locating the NZTA and Unisys development teams to promote cross-functional collaboration.
"Our vision for the licencing system is to deliver a better online experience which makes it quick, easy and desirable for our customers to transact with us online. This also means becoming more responsive to ongoing legislative changes," said Robyn Elston, national manager delivery, NZTA.
The solution uses Unisys' Virtual Private Cloud to allocate a virtualised pool of shared computing resources within a public cloud environment. It also enables automated application deployment, which is less prone to human error.
Lysandra Schmutter, VP Public Sector, Unisys APAC said the company is equipping NZTA to deliver more online services to citizens through technology, agile methodology and a collaborative approach, which 'ultimately changes the way citizens consume NZTA's services'.
Mark Forman, VP of Unisys's global Public Sector business added: "While we have enjoyed a very long-term relationship with NZTA, we were both challenged to accelerate the way we jointly bring solutions to market. Working together we are operating at higher levels of efficiency, speed, innovation, and agility so we can deliver the best possible service to New Zealand's citizens."