Published on the 16/10/2019 | Written by Heather Wright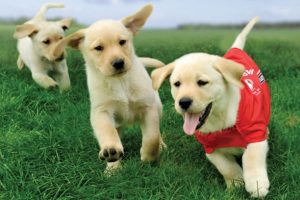 Adding accessibility, with SEO win as well…
An image may be worth a thousand words, but when you're blind, or low vision, just a few words can be worth an entire image.
That's the premise behind the #AltTextForAll Movement, which kicked off this week and aims to make digital information more accessible for the estimated 300,000 Kiwis who are blind or have low vision.
AltText is an accessibility function already available for online images. Its key purpose is to describe images for those who can't see them and allow anyone using screen reader software to hear a description of what the image is.
"It's simple, but it's actually really important."
While visually impaired site visitors are among the key benefactors of good AltText, it's also displayed in place of images if the image can't load and provides better image context to search engine crawlers helping them to index images correctly.
However, Blind & Low Vision NZ says the function is underutilised, leaving those with poor vision in the dark about any images on sites.
"Many people just aren't aware of the role AltText can play for screen reader users," says Louise von Sierakowski, Blind & Low Vision NZ general manager of marketing and communications.
"We hope through this movement that people take a step forward in supporting how those who are blind or have low vision can have independent access to information. It's simple, but it's actually really important."
The #AltTextForAll Movement is calling on Kiwis to be more descriptive in their use of the AltText field – changing an image name from '6834938764.jpeg' to something more detailed like 'Ryan Gosling smiles as he accepts an award for best comedy actor'.
Blind & Low Vision NZ client and Paralympian, Mary Fisher, who uses a screen reader to access digital information says "I experience regular frustrations in accessing information when people don't describe images in some form.
"Details to accessing important social and cultural events are sometimes put in a picture without me having any clue of how to participate."
Of course, the fact we need the #AltTextForAll Movement does raise questions about why Reader providers themselves aren't using image recognition tools themselves – and for that matter why big platform companies such as Facebook and Twitter, with all their investments in technology, haven't yet managed to nail automated AltText, instead relying on users to provide AltText.
Facebook's automated AltText is dubious at best. A photo of a yacht race prompts AltText of 'ocean, sky, cloud, mountain, outdoor, nature and water' while horse races, admittedly on a beach, prompt AltText of 'one or more people, people riding on horses, sky, horse, cloud, ocean, outdoor and nature'.
Blind & Low Vision NZ is calling on Kiwis to support the #AltTextForAll Movement by adopting the Alt Text function on one platform such as Instagram, Facebook or your website, sharing the hashtag, or encouraging others to join the movement.
"There is only so much technology can do," Blind & Low Vision NZ says. "We encourage you to back this movement, and to simply take an extra moment to better describe your uploaded images."