Published on the 10/08/2018 | Written by Heather Wright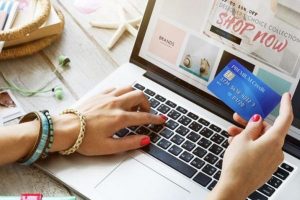 But how can A/NZ companies compete in the growth market?...
A booming e-commerce market is providing expanded opportunities for Australian and New Zealand businesses – but there are some caveats according to recent reports.
Australian's spent AU$21.3 billion online last year, up 18.7 percent on the previous year, according to Australia Post, while a report from Kiwi counterpart, NZ Post, shows Kiwis spent NZ$3.6 billion on physical products online in 2017 (that's an average of $746 pa), up 13 percent on the previous year.
For both countries that's around eight percent of traditional retail sales, with online spending growth outstripping traditional retail – in Australia's case by 16.2 percentage points and in New Zealand's case 12 percentage points.
While the local figures are promising, there's still plenty of room for growth. Statista figures show global retail e-commerce sales hit US$2.3 trillion, or 10 percent of overall spend, in 2017. But Statista says this year online spend will account for 12 percent of overall retail spend globally, with the figure growing to 17.5 by 2021. 
In both countries, consumers are flocking to variety stores – which accounted for more than half of online transactions and one-third of online spend in NZ – followed by fashion. While the Aussies love to buy homewares online, Kiwis are spending up bigger on their food and liquor online, with that category taking third for spend.
Perhaps surprisingly, in New Zealand's case at least, Kiwis are still spending most of their money with onshore e-tailers, which accounted for two-thirds, or NZ$2.5 billion, of spend. Spend with overseas e-tailers is, however, growing at a much faster pace, with transactions up 37 percent and spend up 23 percent year on year. Aussie figures weren't available. 
While local stores might be reaping the online benefits across many categories, NZ Post notes Amazon has stolen a significant march when it comes to books and entertainment.
That global threat is likely to increase in both markets – though Amazon's Australian launch last year has shown the success of the big names isn't guaranteed locally. The online shopping giant, which launched in Australia in December has had a slow start to business down-under, recording $16 million in sales for the 2017 calendar year and posting an AU$8.9 million loss.
The company blocked Australian shoppers from ordering from the US and other international sites in a move it said was to comply with GST obligations introduced in July and requiring retailers to collect the tax on all sales under $1,000. It was previously applicable only to overseas purchases of more than $1,000. That move reportedly gave eBay the opportunity to up its market presence, with the company building its first automatic tax collection and payment system in order to keep its Aussie customers happy.
From next year overseas companies selling to Kiwis will also have to collect GST.
Learnings for local e-tailers
Australia Post says buy now, pay later, is becoming a key trend for online fashion retailers, allowing customers to buy a product immediately and pay in instalments. BNPL accounted for 7.7 percent of total online goods spend and has seen an increase in basket size and buying frequency for one of Australia's fastest growing fashion retailers, Beginning Boutique, Australia Post says. It's a trend the company expects to see spread quickly to other categories and beyond the current key 18-39 year old demographic.
Adds NZ Post: "Customers like to have choice when it comes to payment options… [enabling them to] pay by credit card or from alternatives such as PayPal or AliPay."
Marketplaces – central platforms where goods are offered by multiple third parties – are also a boom area, growing 74.8 percent in 2017 alone, Australia Post says. Once the sole domain of the big name players like eBay and Etsy, other players, such as Catch and Myer in Australia have recently opened marketplaces.
Unsurprisingly, mobile phone shopping is also growing fast across both Australia and New Zealand, making mobile-first site design and fully mobile ready e-commerce solutions, crucial.
Meanwhile, NZ Post says there are three key areas online retailers need to nail to convert sales. Unsurprisingly, the postal company's recommendations revolve around shipping and logistics – namely clarity of shipping costs upfront to reduce shopping cart abandonment, transparency around shipping timeframes with efficient fulfilment processes an clear communication across the delivery process, and simple and easy returns policies.