Published on the 15/11/2017 | Written by Donovan Jackson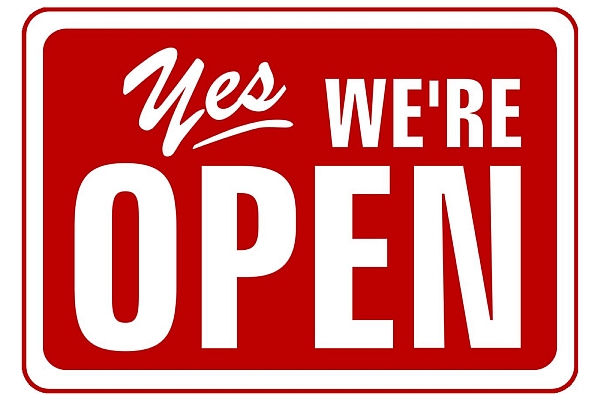 Throws open doors to Sydney Digital Hub, focuses on net new…
With the official opening last week of its Sydney Digital Hub, one of five in the APAC region, Oracle is making available its not-inconsiderable portfolio to a new type of customer: those it hasn't targeted before and who don't necessarily call in person. Those customers are Australian and New Zealand small businesses – which Oracle claims are in the millions.
The digital hub already employs some 50 people, Malcolm Ferguson, head of applications and digital for Oracle A/NZ, told iStart, and it will sell across the region. Asked how the hub will work, in terms of both selling and also what is available, he said "Accelerated digital purchasing is the worldwide go-to-market for Oracle's midmarket solutions. A full stack is available, from database solutions, infrastructure and platform as a service, to middleware integration, business intelligence and the technology that surrounds the management of PaaS, and through to the application layer as well, including our ERP solutions, customer experience and human capital management solutions."
That's a big, long sentence because Oracle has a big, long portfolio. There must be hundreds if not thousands of SKUs in there, and Ferguson agreed that this can make for a tough time especially for a 'partnerless' buy (more on that momentarily). "We are looking to bundle logical components to suit specific business types to make it easier. So, if you're a manufacturer, we'll know what you need and will offer paired configurations and products into something of a vanilla bill of materials," he explained.
And standardisation, something with which one associates the mass market, is preferred for the type of sales that Oracle's digital workforce will handle. "We want a more predictable product and service at a competitive price point," Ferguson confirmed.
As to how that direct sales force will operate, he said 'digital tools' will form the bulk of engagement in the low-cost model. While partners are apt to get the willies when a vendor goes direct, Ferguson pointed out that the intention is to reach new, un-serviced customers; when there is complexity, the expertise of partners will quickly be called upon.
There will be shoe leather involved, as well as digital: "We'll do both. The primary objective is to get online, engage our clients and potential clients in the places where they are doing investigations, developing the thought processes with what's available to enable their businesses. A lot of what we do will be online, in various forums, chatrooms and so on, but there is also a requirement for sales teams to get out and meet with clients for various reasons."
The SMB market, while a tantalising prospect given its scale – in Oracle's statement, Ferguson claims there are more than 2 million of them in Australia – has always been hard for the IT industry to reach, with its fancy technology solutions. Perhaps paradoxically, the SMB market has also led the charge to the everything as a service or XaaS offer. Google may have led the way, Amazon and Salesforce.com have staked their claim, not so long ago Microsoft went all in for it, and now Oracle is joining the party.
Asked how it will gain traction against the supposition that it is a difficult market to target, particularly remotely rather than through the traditional channel model, Ferguson said: "Part of what we are doing over next 12 months is getting the message out. That involves all the usual branding stuff, participating in industry forums and so on, to ensure that people know Oracle has a role to play in the SMB business space."
How small is small in Oracle's definition of SMB? "We're looking at businesses turning over from AU$10 million to around $250 million per annum." And why is Oracle moving downmarket? "We're doing very well in the enterprise space…but with the advent of the services delivery model…we're well positioned to service parts of the market not open to us 10 years ago."
And are Oracle's SMB offerings on the same code base as the stuff for the big boys? "The answer is yes, what we can provide is very scalable. It can service 100 people and grow all the way."
The other Oracle Digital Hubs in the APAC region include one in each of Hong Kong, India, Singapore and South Korea. Ferguson said the company expects to build out from the 50 folks already employed in Sydney ('it has been challenging to get the right people over the course of 12 months') and it expects to create up to 1,000 positions across APAC.