Published on the 27/02/2017 | Written by Donovan Jackson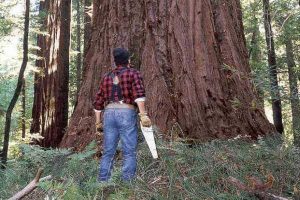 Less than half of respondents to a global study have the 'latest technology' to do their jobs…
Setting aside if 'latest' is a synonym for 'best', Oracle, which commissioned the study, nevertheless made sound points about the gap which continues to exist between personal and professional technology which boils down to this: it works great at home, it is archaic at work.
Oracle's Global Engagement Study shows that only 49 percent of respondents said their company uses the latest technology to enable them to effectively perform in their role. The study includes feedback from nearly 5,000 full-time employees at organisations with 250 or more employees; it indicated that equipping employees with the latest technology, having accessible leaders and strong company values are important factors that ultimately reflect an employee's success or failure within the company.
Asked if the findings of that study were any surprise, Yazad Dalal, APAC head of the company's HCM Cloud Applications had just one word in answer. "No."
Then he had quite a few more.
"The findings generally capture an intersection of a few things – firstly, the 'millennial generation' isn't an age thing. We are all millennials in the way we interact with technology. In our personal lives, we're familiar with the expectations that technology improves on a continuous basis, it is something we expect from every app and when it happens, we recognise that it works better."
That is, of course, in our personal lives; at work, the situation tends to be quite different. There are a lot of people still, for example, using Windows XP (nearly 10 percent of the market belongs to an operating system launched in 2001) or any one of a wide number of old systems.
"It used to be that you would have more advanced technology at work and less advanced at home. Now the exact opposite happens. Go to work and you step back in time for the next 8 or 10 hours."
That is, Dalal agreed, an easy problem to recognise, but somewhat more difficult to solve. "You need to provide the best experience to employees by leveraging modern technology. The first step is the 'modern' part, and that means updating or upgrading the technology that you provide. The second step is to build and change the culture and how you interact with employees, leveraging the best of that technology."
In the context of human capital applications, Dalal said an Oracle in-joke is that its biggest competitor is the spreadsheet, paper and pencil – or what he described as 'the world's fastest growing corporate communications tool', WhatsApp. "That points to point to the deficiency of the tools that we have at work, when a consumer application is considered the best way to establish communication. If you aren't instilling this ability in the formal applications to run your business, you are limiting the ability of your employees to do their work."
WhatsApp and other accessible consumer tools raise the spectre of what Dalal calls 'false formality' and its impact on workplace culture. That's formality rooted in a different way of working, where most professionals in the office were men, all were referred to as Mr…and things were just generally more like the workplaces depicted in Mad Men. He said that instead of formal processes, the working world should more closely resemble the one in which all of us live the rest of the time – where micro moments, instant (and often brief) exchanges which dispense with mandated salutations and constant updates are the norm.
Most importantly, however, Dalal said companies should look closely at the tools they provide because employees, like anyone else, tend to feel respected when things are pleasant to use, and disrespected if it is not a great experience. "Every app sends an update every 30 to 60 days, new versions come out so fast it is ridiculous, and this is how people expect technology to work. We are all millennials in terms of how long we spend at any one employer, generally 18 to 24 months. You don't want to risk reducing that by failing to provide a positive experience."
Other findings include:
A strong presence in leadership is the backbone for an employee feeling satisfied and engaged. Productivity starts with on-boarding; across Asia Pacific, employees are unsatisfied with the process, with only 48 percent agreeing that company on-boarding practices set them up for growth and success. Not only are managers the first impressions of a company during on-boarding, but they are also the first example of direction for the new worker. Only 49 percent of those polled viewed their leaders as visible and approachable and less than half said they have confidence in their leadership, indicating a lack of partnership between management and employees.
Like-minded values between employee and company play a role in employee engagement. Only 46 percent say that their company is concerned about their overall well-being—indicating that working towards a personally rewarding goal, while still upholding individual values can carry more weight than monetary compensation.
Employees are most comfortable and productive within a creative, yet flexible workplace culture. While compensation is often seen to be connected to employee satisfaction, individuals are more interested in joining companies that uphold their same personal values to gauge if they are a good fit.
View an infographic of the study.