Published on the 15/07/2021 | Written by Heather Wright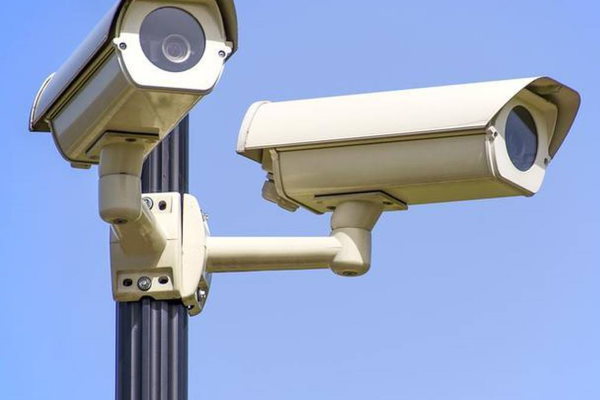 As Australia looks to mandatory consumer IoT standards…
Big brother really is watching you, thanks to some big IoT spend by governments.
At least that's according to Gartner, which says more than 50 percent of government IoT spend for endpoint electronics and communications next year – a bumper US$21 billion – will be focused on outdoor surveillance.
The spend for other services, such as asset tracking, parking management and fire services monitoring pales into comparison with that for outdoor surveillance, which is expected to rack up US$12.0 billion, well ahead of second placed road toll and traffic management at $2.6 billion.
"Over the past year, the role of cameras has expanded."
Kay Sharpington, senior principal research analyst at Gartner, says there's a push by local governments to not only use IoT technology to monitor assets and infrastructure, but to use IoT in an attempt to control the spread of Covid-19 and check quarantine compliance.
The falling costs of devices, meanwhile, is contributing to the financial viability of projects that use outdoor surveillance cameras and city asset tracking.
"Over the past year, the role of cameras has expanded into checking for social distancing and mask wearing to manage the Covid-19 pandemic, as well as increased use for contactless parking management," Sharpington says.
Gartner expects outdoor surveillance cameras will represent more than 75 percent of the government's global 5G connections through 2022, given 5G's high data throughput. making it well suited to video applications. The analyst firm is also expecting growth in low-power wide-area (LPWA) interface, bounding up 13 percentage points to 39 percent of global government endpoints shipped in 2022.
LPWA technologies offer WAN and mobile connectivity at 'significantly' lower prices than traditional cellular machine to machine networks and their long battery life means devices are well suited to urban applications which often have low-bandwidth requirements.
"LPWA networks will continue to displace existing networking technologies for metering and streetlight monitoring and create new IoT solutions for parking, waste management, road traffic management and much more," Gartner says.
Adoption of IoT cameras is, unsurprisingly, varied across the regions. China, less concerned about data privacy regulations and seemingly unhampered by concerns around mass surveillance, will be a key contributor to growth, Gartner says, using cameras that harness advanced image recognition and video analytics techniques.
For many other countries it's a far more contentious subject, with the data privacy and security key issues. Last year's Black Lives Matter protests sparked concerns about the potential for IoT to be used against protestors, activists and journalists.
But while government's might be using IoT surveillance under the auspices of 'security', the security of IoT itself continues to raise concerns. In the United States, Congress passed the IoT Cybersecurity Improvement Act late last year, requiring IoT devices purchased with government money to meet minimum security standards.
Australia's Department of Home Affairs this week proposed making a previously voluntary code of practice for securing consumer-grade IoT devices, mandatory.
If implemented the standards would force manufacturers to 'implement baseline cyber security requirements for smart devices'.
"While major brands we spoke to had good intentions to implement strong cyber security, we were able to identify some high priority, low cost parts of the Code of Practice that had not been implemented consistently," the report says. It also noted it had been 'very difficult to engage manufacturers from the lower-cost end of the market' in the research, suggesting the voluntary guidance, launched in September 2020, is likely to have had less impact in that market.
Among the proposals is a 'labelling scheme' similar to the star safety ratings for road vehicles, for smart devices.