Published on the 09/03/2021 | Written by Heather Wright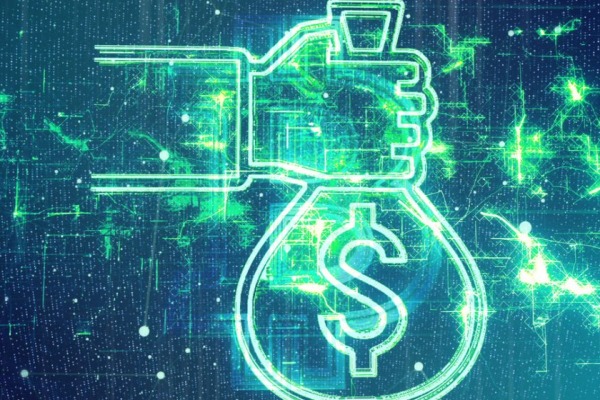 Health and digital ID lead way…
The pandemic's financial impact continues to hit home across New Zealand and Australia, with public health and safety measures joining digital identity programs as key government IT spending areas for the coming year.
Gartner is forecasting Australian government IT spend to top $13 billion this year, up 6.2 percent on last year, with New Zealand coming in at NZ$2.1 billion – a 6.8 percent year on year increase.
Both countries are logging growth in excess of the global average of 5.1 percent.
"We know that government digital services are a key enabler for post Covid-19 recovery."
Brian Ferreira, Gartner's Western Australia-based vice president of executive programs, says public health and safety measures, including vaccinating citizens, are the top concern for local public sector organisations, pushing them to continue to accelerate their digital transformation.
"Most technology spend is now linked to digital programs, for example cybersecurity and digital identity programs," Ferreira says.
Both governments have been working on updates to their respective vaccination databases. New Zealand's Ministry of Health has been working for some time on a new National Immunisation Solution (NIS). It leverages the Ministry's cloud platforms, specifically AWS and Salesforce and an 'interim' solution was put in place prior to the vaccination campaign kicking off last month. Australia's Immunisation Register too, has undergone 'critical enhancements' including increased capacity, the ability to record more detailed vaccine in formation and improved security.
But the spend on the databases is small fry compared with other programs of work underway.
The Digital Transformation Agency's 2019-2020 Annual Report, released in October 2020, showed $7.4 billion in active government IT projects, with $1.5 billion listed for new proposals. Included in the Aussie lineup are big projects at the Australian Taxation Office, including application modernisation work, and ongoing work on the Single Touch Payroll project to streamline employer reporting obligations. The Department of Finance has its Shared Services Transformation Initiative – including a SAP-based government ERP system – which received $35.6 million for this year in Budget 2020, The ASIC has a regulatory transformation program underway while Treasury is replacing its foreign investment management system.
Ann-Marie Cavanagh, deputy government chief digital officer (GCDO) and deputy chief executive digital public service at New Zealand's Department of Internal Affairs, says the most recent figures show Government procurement accounts for around 30 percent of overall technology investment in New Zealand.
"We know that government digital services are a key enabler for New Zealand's post Covid-19 recovery," Cavanagh says.
"The GCDO is working to make sure we focus digital investment around people's needs rather than agency boundaries. Getting this right has the potential to both improve the resilience and quality of services government delivers and provide substantial economic stimulus to the technology sector."
Last September the Australian Federal Government allocated nearly $800 million for digital infrastructure upgrades, largely focused on digital ID work and steamlining business registers. The funding was, Prime Minister Scott Morrison said at the time, an effort to 'enable businesses to take advantage of digital technologies to grow their business and create jobs as part of our economic recovery plan'.
It included $420 to continue with the modernising business registers program, developing a single business register and enabling businesses to view, update and maintain business registry data in one location.
It also included AU$257 million to further develop Australia's digital identity system, with digital identity a hot area on both sides of the Tasman.
The $257 million more than doubles total spend on the five-year-old GovPass project, with the funding going towards expanding the governments own myGovID digital ID offering and to extending it to the private sector.
Cavanagh says New Zealand too, is 'very focused on digital identity'. The DIA is working with the government to establish a Digital Identity Trust Framework in legislation.
"Being able to prove your identity in the online world has the potential to deliver significant benefits to the New Zealand economy and society in both the public and private sectors and through commercial market development," Cavanagh told iStart.
She says cloud technology continues to offer productivity benefits and innovation opportunities for government.
"We see the importance of cloud increasing as emerging technologies are adopted across government.  We'll be working alongside agencies to support their increasing use of these services."
Underpinning it all, she says is the need to address digital inclusion, with the GCDO continuing to support programs to raise digital skills and opportunities for all communities to participate in New Zealand's digital future.
While Cavanagh is coy on specifics of projects underway, Gartner figures show software, including application, infrastructure and vertical specific software, is a hot area for both New Zealand and Australian governments. It's set to clock 10.7 percent growth in New Zealand this year, and 10.5 percent growth in Australia.
"We're seeing the public sector changing IT operating models and innovating at a quicker pace by adopting commercially available technology solutions and software – particularly software as a service," Ferreira says. "Government budgets will continue to address recovery and growth needs of communities and businesses in 2021. In addition, investments to address digital equity and access to remote government services will be prioritised."