Published on the 04/05/2018 | Written by Jonathan Cotton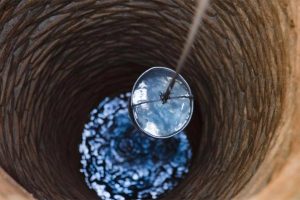 It's not new, but then again, it kind of is. Goodbye pay-per-product - the subscription economy has come of age...
From software to underwear, Cadillacs to commercial-free TV, there's a new way of doing business: Subscription. While not exactly new – there's always been a market for rented tuxedos and weekly newspapers – retailers, utility providers and tech vendors alike have started to recognise the potential – and demand – of the modus operandi.
The numbers are big. According to one estimation, the subscription e-commerce market alone has grown by more than 100 percent a year for the past five years. The largest retailers in the market are generating over US$2.6 billion in sales per year – up from the paltry US$57 million in 2011.
You can thank young companies for much of the enthusiasm – pay-as-you-go and pay monthly models are attractive to startups and small business software is increasingly seen as win/win for customer and vendor alike when purchased as a service.
"There is almost always a window where the economics are favorable for both the vendor and the customer," says Paul Roache, Silicon Valley advisor to McKinsey.
"The reason is simple: if you can prove the business value of your software to customers and ensure their success, churn will remain low and you will maintain customer loyalty for much longer than the initial business case of three to five years. [Customers] will gladly keep paying for business value, but not for what might become 'shelfware'."
One of the most in-depth surveys taken so far is McKinsey & Company's 'Thinking inside the subscription box: New research on e-commerce consumers', which lays the growth of the retail subscription model at the feet of the start-up community "fueled by venture-capital investments".
But it's not just the little guys. Subscription is increasingly the domain of the major players too. Adobe has shifted into the Creative Cloud, Microsoft pushes to Office 365 and Apple has launched its wildly successful iPhone Upgrade program – which charges a monthly fee in return for a new iPhone every year, free hardware repairs and software support.
"This shift requires new models of thinking and new flexible systems. This change won't be easy but, in today's constantly transforming business climate, success depends on it."
Under the subscription model you can forget about the individual transaction – it's all about long term relationship. Sure, Apple could just sell you a phone, but they're also happy to sign you – and your future data – up for an Apple ID. That's how consumers want their tech and software vendors have the world to gain.
If you suspect this will have far reaching ramifications for the customer/business relationship, you're right. Under the subscription model, the long term customer is king and, therefore, customer experience is everything.
"Churn rates are high," warns McKinsey, "and consumers quickly cancel services that don't deliver superior end-to-end experiences."
And what about all that data?
"One of the driving factors accelerating the adoption of recurring revenue models is the contextually rich data generated from subscriptions," says John Phillips, General Manager Europe of Zuora.
"As organisations realise the vast potential of subscription data, they will have to evaluate how and where subscription services can be applied. Data is an invaluable asset for companies and adopting a subscription model enables organisations to add context to their interactions with their clients, streamline services, and identify new successful areas of activity."
And when it's done right, the migration from a single purchase model to recurring service is beneficial to both the business and consumer, says Phillips.
"Businesses create a steady revenue and collect customer data that is used to create tailored and improved services which helps with customer retention. Customers in turn have a more enriched experience, the convenience and peace of mind of uninterrupted quality service."
"This shift requires new models of thinking and new flexible systems. This change won't be easy but, in today's constantly transforming business climate, success depends on it."