Published on the 27/10/2020 | Written by Heather Wright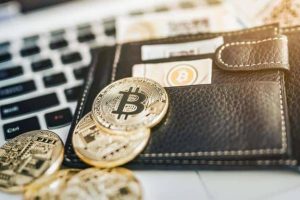 This time for real…
PayPal is jumping on the cryptocurrency bandwagon, enabling customers to buy and sell virtual currencies using their PayPal accounts in a move Morgan Stanley says is likely to spur greater acceptance of crypto.
The deal will see customers able to buy, sell and hold cryptocurrencies, including Bitcoin, Ethereum, Bitcoin Cash and Litecoin – all stored directly within the PayPal wallet. The virtual coins can then be used to shop at 26 million merchants on the PayPal network – though that won't start happening until 2021. The crypto coins will be converted into fiat – or local – currency by PayPal and the coins won't be able to be withdrawn or deposited elsewhere, or transferred to other PayPal accounts, instead staying in the PayPal wallet until they're sold.
"The shift to digital forms of currencies is inevitable."
The offering, or at least the ability to buy, sell and hold crypto, is being rolled out in the United States over the coming weeks, and will be expanded to Venmo and 'select' international markets in the first half of 2021.
Cyptocurrency company Paxos will partner with PayPal in the US to provide the service.
Revolut and Square's Cash app both already offer cryptocurrencies, but PayPal's foothold fair surpasses that of other payment platforms with more than 346 million active accounts.
Morgan Stanley says the move 'should expand crypto acceptance online, which to date has stalled at one percent of the top 500 internet retailers', while attracting a new user base to PayPal and enabling it to remain competitive.
Bitcoin prices, along with those of other cryptocurrencies rose following PayPal's announcement, which was applauded by many. Alex Mashinsky, CEO of crypto lending platform Celsius, says the move is a 'bullish signal' for Bitcoin and other cryptocurrencies. he says PayPal's high level of trust is a critical factor.
"The shift to digital forms of currencies is inevitable, bringing with it clear advantages in terms of financial inclusion and access; efficiency, speed and resilience of the payments system; and the ability for governments to disburse funds to citizens quickly," says PayPal president and CEO, Dan Schulman.
"Our global reach, digital payments expertise, two-sided network and rigorous security and compliance controls provide us with the opportunity, and the responsibility, to help facilitate the understanding, redemption and interoperability of these new instruments of exchange."
Schulman says PayPal is 'eager' to work with regulators and banks around the world.
While PayPal's founding CEO Bill Harris is infamous for slamming Bitcoin, saying two years ago (at a time when he wasn't PayPal CEO, it should be noted) that it was 'a scam', PayPal has been more enthused by the potential of the virtual currency.
Last year the company was an early partner in Facebook's Libra stablecoin digital currency before rapidly pulling out just months later. At the time PayPal said that while it was supportive of Facebook's Libra 'aspirations' it had decided to focus on its own core businesses. (Libra's future, meanwhile, remains up in the air with Facebook reportedly rethinking it's plans and the G7 saying in October that stablecoins shouldn't be permitted to operate until regulation is in place.)
PayPal is also reportedly in discussions to buy Bitcoin 'custodian' BitGo – whose investors include Goldman Sachs.
But while the market has apparently welcomed PayPal's move into cryptocurrency, not everyone is won over, with many noting that PayPal won't be providing users with private keys (in the same way many cryptocurrency exchanges don't) along with the inability to transfer crypto to another wallet.
That inability to transfer means at launch at least, the offering will be largely for speculative investors, wanting to buy crypto to sell at a later date.
There's also a hefty fee attached for merchants with PayPal charging 2.3 percent for transactions below US$100, with that fee gradually decreasing to 1.5 percent for any transactions over $1,000.