Published on the 01/08/2019 | Written by Heather Wright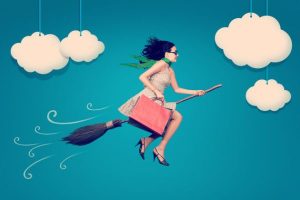 The winners and winners as cloud booms…
Tis the season for the latest quarterly results and with the business world turning to cloud, all eyes were on the big cloud players.
Amazon, Google and Microsoft have all rolled out their cloud numbers, with AWS and Azure continuing to surge with double digit growth and dominating the market, with Google also playing strongly.
Synergy Research Group says second quarter revenue for cloud infrastructure services (including IaaS, PaaS and hosted private cloud services) was up 39 percent, with the market growing US$1.6 billion quarter on quarter – the second highest incremental increase recorded.
"Retailers are leveraging the cloud as one of the important tools to transform their customer experience and supply chain."
The market tracking company puts Amazon at 33 percent market share, with Microsoft at 16 percent and Google at eight percent, noting that Amazon's share is still bigger than Microsoft, Google, Alibaba and Tencent – four companies whose growth is also outpacing the market.
IBM (at fourth overall), Salesforce (six), Oracle (seven) and Rackspace also make it into the market leaders category, according to Synergy, but with lower growth rates and more niche markets.
Getting financial
When it comes to the individual company's financials, AWS experienced its slowest year on year growth since it started breaking out its earnings, at 'just' 37 percent, but it's still on track to hit $33 billion this year, with the latest quarterly earnings hitting $8.4 billion.
Microsoft's Azure, in comparison, was up 64 percent. However, that's 64 percent on an unknown figure, with Microsoft still reticent to break out Azure financials – something that has led some to question just how good the figures actually are.
Microsoft CEO Satya Nadella, however, claims Microsoft's commercial cloud business is number one globally.
"Our commercial cloud business is the largest in the world, surpassing $38 billion in revenue for the year, with gross margin expanding to 63 percent," he said in Microsoft's earnings conference call.
Azure's growth, Microsoft says, came from higher infrastructure-as-a-service and platform-as-a-service consumption-based and per-user-based services. The company's Intelligent Cloud segment, which includes Azure, plus server products, cloud services revenue and enterprise services revenue, pulled in $11.4 billion for the quarter, up 19 percent. That's the highest growth among Microsoft's three business segments, which also include productivity and business processes and the legacy personal computing segment.
The company reported $33.7 billion in revenue for the quarter, in a year which Nadella dubbed 'a record fiscal year'.
John Dinsdale, chief analyst at Synergy Research Group, notes that in early 2016 Microsoft was less than a quarter the size of Amazon in the cloud market, while today 'it is getting close to being half the size'.
"These two cloud providers alone account for half of all money spent on cloud infrastructure services, which is impressive for such a high-growth, strategically important market," Dinsdale says.
Like Microsoft, Google doesn't pull out individual results for its cloud products, but in the recent second quarter earnings conference call Google CEO Sundar Pichai said Google Cloud (which includes the Google Cloud platform plus G Suite) has reached an annual revenue run rate of more than $8 billion 'and continues to grow at a significant pace'. Parent company Alphabet reported revenue of $38.9 billion, up 19 percent.
"Customers are choosing Google Cloud for a variety of reasons," Pichai says. "Reliability and uptime are critical. Retailers like Lowe's are leveraging the cloud as one of the important tools to transform their customer experience and supply chain."
He says customers are seeking the flexibility to move to the cloud in their own way. The company has just released a new tool to make it easier for businesses to migrate applications to its Anthos hybrid cloud platform, launched earlier this year. Anthos, which runs on top of the Kubernetes container orchestration software, enables applications to run unmodified on both on-premises hardware and public clouds.
Meanwhile over at Amazon, Amazon CFO Brian Olsavsky said during an earnings call on the results that the company is seeing a pickup from customers and their usage, their increased pace of enterprise migration and increased adoption of services, particularly AWS' machine learning services. He referenced the 200 machine learning features and capabilities AWS added last year.
Its SageMaker managed service enables customers to build, train and deploy machine learning models and it recently made Amazon Personalize machine learning service, which creates individualised recommendations for applications, available.
IaaS growth
Gartner's latest public cloud services report shows Amazon continued to dominate the IaaS market in 2018 with 48 percent share – and a whopping US$15.5 billion revenue. Microsoft, with its Azure offering, secured the number two position with its revenue surpassing $5 billion for the year, taking 15.5 percent market share. That's an increase from 2017's 12.7 percent share, and comes at the expense of Amazon, which dropped back nearly two percentage points and the generic 'others' category, which was down four percentage points.
The top five vendors – Amazon, Microsoft, Alibaba, Google and IBM – now account for nearly 77 percent of the global IaaS market, up from less than 73 percent a year earlier.
Sid Nag, Gartner research vice president, says despite strong growth across the board, market consolidation in the cloud space favours the large and dominant providers, with smaller and niche providers losing share.
"This is an indication that scalability matters when it comes to the public cloud IaaS business," Nag says.
"Only those providers who invest capital expenditure in building out data centres at scale across multiple regions will succeed and continue to capture market share. Offering rich feature functionality across the cloud technology stack will be the ticket to success as well."
The overall IaaS market was up 31 percent in 2018 to $32.4 billion.