Published on the 08/12/2021 | Written by Heather Wright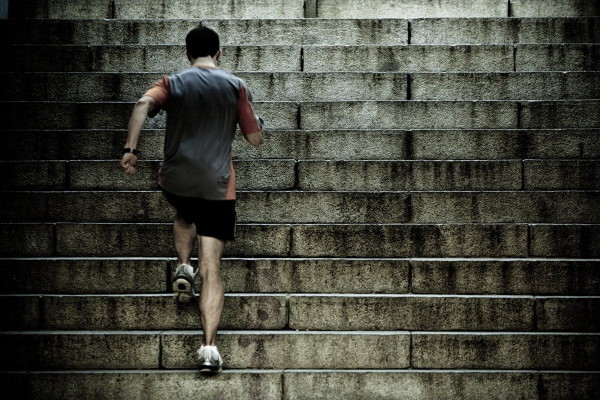 Lessons from top CIOs and a glimpse at the future…
It's a digital-first world, and a digital first economy, but a clear sense of purpose will guide the CIO to greater buy-in and success.
Those were among the key messages at IDC's FutureScape webinar this week, with the IDC team outlining both the lessons from the recent Australia CIO Awards and their take on the big trends for the coming years.
Linus Lai, IDC Asia/Pacific vice president of services and software and IDC A/NZ chief analyst, says a big learning from the CIO Awards was that CIOs with a clear sense of purpose found it easier to gain buy in from their C-suite level peers and cross functional teams.
"You've got more choice but using it effectively is the challenge."
"Those that could define their organisation's sweet spot in the market were able to clarify their purpose with a strength that helped galvanise employees and stakeholders to their operational cause," he says.
"In fact top CIOs put purpose first because it plays a huge role in defining and driving culture and most CIOs already recognise that culture plays a critical role in ensuring effective digital adoption and impact.
"As one of the top three CIOs put it changes in thinking and processes are always cultural requiring a shift from traditional  'we know best' mindset to a user centric 'what do people want or need'."
Louise Francis, IDC A/NZ research director and NZ country manager, says A/NZ organisations are being buffeted by headwinds of the pandemic, geopolitics, digital skills disparity and competitive realignment, with crosswinds of changing societal norms, ESG imperatives, systemic industry change and new players and ecosystems adding to the challenges. Also creating change are 'industry accelerators' – or tailwinds –  including government stimulus in both Australia and New Zealand, consumer demand and digital innovation.
The key predictions for A/NZ followed a familiar theme: New cloud fundamentals, digital sustainability, portfolio inflation and digital first drivers, with a move back to physical 'a little further off in the future', Francis says.
IDC is forecasting that by 2024 digital-first enterprises will enable empathetic customer experiences and resilient operating models by shifting 75 percent of all tech and services spending to as-a-service and outcomes-centric models.
It's a change driven strongly by the pandemic – some 87 percent of ANZ organisations said the pandemic was a catalyst for shifting to a digital-first strategy. Pre-pandemic just 14 percent of Kiwi organisations and 10 percent of Australian were taking a digital first approach – below the 20 percent global average.
"That's a massive shift in the industry so expect to see a lot of changes about organisations changing to that outcome-centric model," Francis says.
By the end of next year, IDC says 40 percent of publicly listed A/NZ organisations will reset their cloud selection processes to focus on business outcomes rather than IT requirements creating new cloud fundamentals.
"When you look at some of the metrics being used, they're things such as time for delivering services and products to the market, more focus on profitability, more focus on productivity of employees. None of these metrics talk about technology themselves.
"A/NZ organisations are going to reset how they select cloud processes. They're going to look at business outcomes rather than IT requirements."
Influencing that is the rapid increase in involvement of senior Line of business users becoming actively involved in tech strategy – IDC figures suggest it's sitting at 68 percent for Australia and 72 percent for New Zealand, something Francis says is a 'massive shift' – in 2019, the figures were about half that.
For 88 percent of A/NZ organisations the CEO now drives digital transformation implementation.
"It's not an IT led process, it's something led by the CEO of the organisation so understanding those business outcomes and metrics is more important than ever."
Also on the cloud prediction side is a redistribution of IT budgets to as-a-service bundles, including security as a service, networks as a service, virtual workspace and connectivity.
"When you look at those who are planning to deploy it in the next year we're going to see about three-quarters of businesses are going to move to that as-a-service model, resulting in budgets moving into these models," she says.
Among the reasons for the move are the need for agility and to ensuring business value, the need for end to end capabilities, modernisation, innovation and driving standardisation.
Digital sustainability and digital fatigue
Come 2025, the analyst firm is predicting that 65 percent of publicly listed A/NZ organisations will have digital sustainability teams, tasked with assessing, certifying and co-ordinating use of business and IT sustainability data and analytic platforms offered by ICT providers.
"We're already seeing KPIs in RFPs starting to emerge particularly in the public sector, but we're also seeing organisations thinking more holistically about the sustainability opportunities.
"It's not  just about compliance anymore. They're talking about the financial impact on the organisation, the impact on branding and also things like customer and employee experience. These are all metrics that are starting to come into the sustainability mandate."
Further down the track Francis says digital sovereignty will come into play increasingly.
When you look at the things that government actions will influence most, it is going to be digital sovereignty she says.
IDC is forecasting that by 2026 regional divergences in data privacy, security and placement/use/disclosure mandates will force 80 percent of enterprises to restructure their data governance processes built on an autonomic foundation.
"Just think about Digital sovereignty in the next five years because that is going to become highly important to organisations."
Meanwhile, digital fatigue is also rearing its head and bringing with it a move back to physical, with IDC forecasting that by late 2023 40 percent of publicly listed A/NZ businesses will shift half of their new technology hardware and connectivity spend to 'modernise and reconceptualise in-person experiences for customers and employees in their own locations'.
"Companies are starting to thing about how they reimagine the customer experience."
Seventy-four percent of A/NZ organisations said they plan to update physical office spaces.
"This might be with technology that enables social distancing, tracking of employees for contact tracing or those types of things. It's about the employee experience – how do you use technology to bring people back into the office, but bring them back safely?"
Ninety-one percent said they were planning to update the customer space, with investment going to areas such as sensors and camera technology for consumer behaviour research, contactless digital experiences, curtsied pickup and self-service/cashier less checkouts.
Underlying all the trends is connectedness.
Hugh Ujhazy, IDC Asia Pacific vice president of IoT and telecommunications, highlighted the prioritisation of connectivity resiliency as a key trend for 2022.
By 2023, he says 60 percent of enterprises will implement hybrid, intelligent connectivity that links physical marketplaces to digital storefronts and supply chains to facilitate seamless commerce transactions.
And come 2024, wireless first is forecast to become mainstream for wide area connectivity, accelerating 65 percent of enterprise, industrial and public sector organisation investments to 'untether' their operations.
"Build a plan and measure the progress," were his words of advice for companies on how to survive the changing times.
"It's not about the shiniest technology, it's about applying it to your use cases and business outcomes. You've got more choice which is great, but using it effectively is, as always the challenge."