Published on the 17/09/2020 | Written by Jonathan Cotton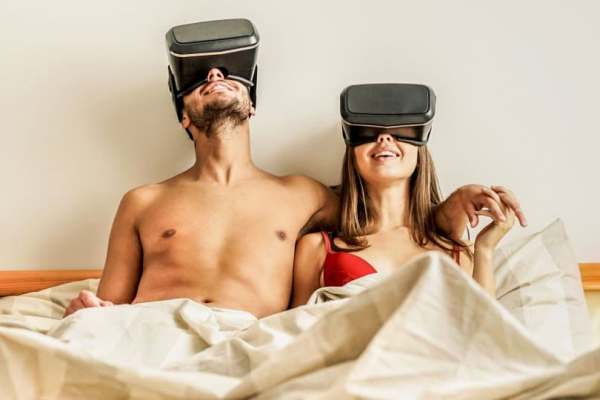 But is it all just digital junk?…
Thanks to the isolating qualities of the global Covid-19 lockdowns, the popularity of 'sex-tech' devices is all the way up, says Juniper.
With couples forced to isolate separately – and with singles worldwide unable to mingle – sex toy manufacturers are reporting swelling sales over the 2020 March-June period.
But it's not just the pandemic conditions driving temperatures up, says the research company. It's also 2020 baby, and relaxing attitudes towards sexual health are seeing Main Street more inclined to stock formerly back-alley products.
There may even be a real knock-on effect of reducing the demand for human trafficking.
"Changing attitudes towards sexual wellness will lead to increasing demand for connected devices from consumers, which will, in turn, lead to greater availability from retailers," says Juniper.
"This change of attitudes, along with heightened availability, will drive the sex-tech device market value to over US$9 billion by 2025, up from US$3.8 billion in 2020."
So what's turning on the market?
There are myriad ways to use technology to enhance the human sexual experience, including sexual therapy, health and education apps, virtual reality (a market expected to hit US$1b by 2025), and good old dating apps (Tinder currently has 57 million users around the world and processes around 1.6 billion swipes per day).
But it's when the digital meets the physical that things get interesting.
According to Juniper, connected sex-tech devices – usually referring to smartphone-compatible devices that use Bluetooth or Wi-Fi connection to manage their settings – are a booming industry. The research company says that there are now 36 million such connected sex-tech devices in use, up from just 19 million in last year – impressive growth of 87 percent in less than 12 months.
That growth is expected to continue long-term as demand for sex-tech devices, especially small, moderate-cost units such as connected vibrators and Kegel exercisers, continues to rise.
Now the robots are coming
Proving the Uncanny Valley is no deterrent for the sufficiently motivated, advances in robotics are seeing e-brothels emerge across Europe, specifically in Moscow, Turin and Barcelona. Lumidolls, a provider of such high-tech doll brothels in Japan, even allows potential customers to book their robot 'worker' of choice online before arrival.
And these blondes aren't dumb: Manufacturers of sex dolls are increasingly integrating AI technology into their products, resulting in a robot with real machine learning capabilities that can interact and adapt to the usage patterns of the end-user.
Case in point, US sex doll manufacturer Abyss Creations, the brilliant minds behind the RealDoll, a range of AI-enhanced robotic sex dolls, with the ability to form facial expressions, move heads and blink eyes.
"Each doll contains internal sensors that respond to touch, making sexual interactions more realistic. The face and body are fully customisable, with customers able to personalise their doll's skin tone, nipple size and colour, genital shape and size, eye colour, hair colour, makeup and fingernails.
"Using conversational AI, RealDoll X robots can talk to the user; asking questions and remembering the user's answers for future conversations."
Customisation is key: RealDoll customers can tweak their doll's personality traits – perhaps creating the opportunity for use outside the realms of sexual pleasure.
Note, it's 2020, so when it comes to sex dolls, there's a unit for every taste. Particularly popular is the 'Henry' model, which boasts – we kid you not – a 'bionic' penis. Suffice to say, powered by mains electricity, Henry is not reliant on battery life.
Also note, while not everyone is a fan of sex dolls in general – an argument can certainly be made that such devices contribute to reductive stereotypes and objectification – there are possible social benefits too: Juniper notes the potential for lessening the spread of sexually transmitted diseases, less legal ramifications (it's not illegal to have intercourse with a robot after all) and there may even be a real knock-on effect of reducing the demand for human trafficking.
But why buy the cow when all you want is the milk?
While AI sex dolls occupy the high-end of this low-market, the Autoblow AI skips to the good bit, using machine learning to provide unique sensations each and every time it's used. In a similar vein, UK-based manufacturer Hot Octopuss produces the multi-award-winning 'Guybrator,' which enables hands-free operation for men. The product is available in 'solo' and 'duo' configurations, for individual or couples' use respectively.
It's innovation at its finest, but there are still problems for the sector to be overcome. While social mores around sexuality relax, when it comes to advertising, platforms willing to work with the industry are few and far between.
"Sex-tech companies often have difficulties advertising their products online, with social networking sites such as Facebook, Instagram and Twitter banning paid-for promotional posts," Juniper says.
"Moreover, Google heavily restricts the promotion of sex-tech, and therefore the typical Internet advertisement structure does not seem to apply."