Published on the 25/07/2017 | Written by Intergen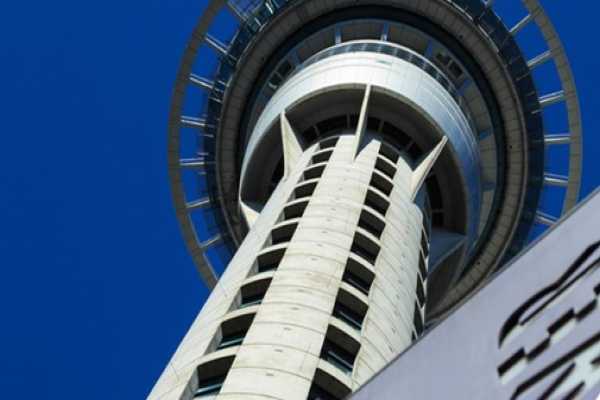 Intergen lands major deal for new Microsoft CRM/ERP solution…
It's been barely a year since Microsoft announced its Dynamics 365 product and Intergen has landed a major deal on the combined CRM and ERP solution. The Empired Limited subsidiary said in a statement that it is to implement Dynamics 365 for the SkyCity Entertainment Group (SkyCity), a project which will see Microsoft's cloud solution rolled out to support its 6,000 staff across Australia and New Zealand.
SkyCity is New Zealand's largest tourism, leisure, and entertainment company and is publicly-listed on both sides of the Tasman. It has sites in Auckland, Hamilton and Queenstown; in Australia, the company operates in Adelaide and Darwin.
Dynamics 365 was announced by Microsoft in July 2016, made available on general release in November that year and is sold in two editions. The Business Edition is targeted at SMBs, with the Enterprise Edition for medium to large organisations (which is where the SkyCity deal is positioned).
That Enterprise Edition includes Dynamics CRM applications, Microsoft PowerApps for building custom applications, and the Dynamics 365 for Operations ERP component. To keep everyone on their toes, or in a state of slight but perpetual confusion, Microsoft has just 'repackaged' Dynamics 365 (as of July 1), renaming the CRM applications to the 'Customer Engagement Plan' and the ERP application to Dynamics 365 for Finance and Operations.
Intergen confirmed that its new contract includes implementation of Dynamics 365 for Operations with a focus on finance and supply chain. It said the solution will provide real-time numbers and analytics for SkyCity to deliver data-driven insights, while the client will standardise financial practices across its organisation using best practice guidelines included in Dynamics 365 for Operations.
Intergen CEO Simon Bright says it is bringing SkyCity into the modern world from an application perspective, "Providing a lot more benefits and tools for employees, and giving the organisation a complete technical refresh."
The deal was won in a competitive tender; Bright said SkyCity made its selection in the basis of Intergen's commitment to understanding the business, the relationship with the team, and the solution provider's close working relationship with Microsoft. "This deal reinforces Intergen's position in providing solutions that address the needs of the highest level of enterprise," he added.
SkyCity deputy CFO Richard Smyth said the organisation sought a solution to help mitigate the risk of an existing setup. "Ease of use was also a critical factor because of the number of users across the business. SkyCity is confident in Intergen's ability to implement a Dynamics 365 for Operations solution that will continue to evolve with our requirements now and into the future. As this is such an important business system, it was critical that we could trust our partner, and Intergen's expertise, professionalism, and assurance gave us confidence that it was the right choice."