Published on the 24/09/2020 | Written by Jonathan Cotton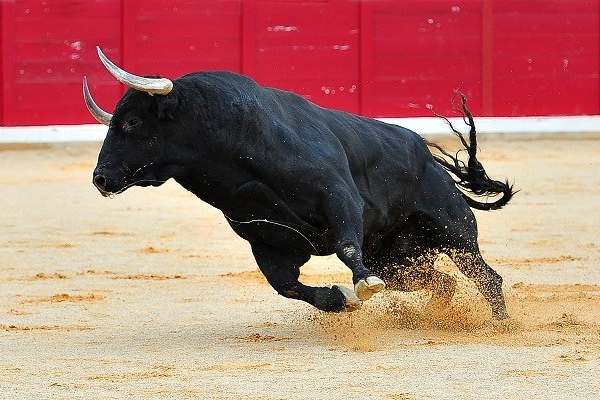 Unicorn mobilises the world's data (and capital investment)…
Cloud-based data storage and analytics service company Snowflake has made history with the biggest software IPO ever.
A week ago the cloud data warehouse company, whose customers include seven companies from Fortune 10 and 146 from the Fortune 500 2020 lists, became a publicly-traded company on the New York Stock Exchange.
You could say it was a big day. Initially priced at US$120 a share, Snowflake bolted out of the gate, soon hitting a price of $245 per share, immediately making it one of the most valuable software companies in the world.
"Our public profile will evolve rapidly and dramatically as a function of our public market debut."
News that new high-profile backers such as Warren Buffet's Berkshire Hathaway and Salesforce were both in to the tune of US$250m only added fuel to the fire. Snowflake shares doubled during the day – setting another record as the largest company ever to do so – with the first day's trading closing out at US$254 per share.
Ultimately, the company raised about US$3.4b from the IPO. Not a bad number for a company yet to turn a profit.
So what's with the hype?
Founded in 2012 in California, Snowflake's UVP is that it lets companies store their data in the cloud, but also makes it easy to draw insights from that data in Snowflake's 'Data Cloud'.
And it's good at raising money. Backers include named-brand investors such as Redpoint Ventures, Sequoia Capital and Sutter Hill Ventures. Now with its spectacular transition to public markets, the company says that it's time to take a bigger slice of the global data storage pie, on track to hit US$176b by 2023.
"Our public profile in the marketplace will evolve rapidly and dramatically as a function of our public market debut," says Frank Slootman, Snowflake chairman and chief executive officer – as well as one of the top individual investors in the company.
The Snowflake IPO is Slootman's third, following public offerings of Data Domain and ServiceNow.
"Orders of magnitude greater numbers of people will know and learn about Snowflake, and those who already knew us will enhance their understanding and awareness of us as a company."
And there's more to it than just the free press, says Slootman. Snowflake is ready to close the gap between it and its biggest competitors, which include Teradata and IBM.
"It's more than that because it will affect the market's perception of Snowflake as a company, and enhance our relative standing in the marketplace. Let's not forget that we compete in a market with the largest, biggest tech brands on the planet so any narrowing of that gap will be felt and most welcome."
Snowflake's Australian partners include Altis Consulting, Servian and BizData, and in New Zealand, data analytics company Qrious, which was named Snowflake's 2020 Solution Partner of the Year (APAC) award winner in June.
"Snowflake's ability to scale to deliver performant analytics solves the traditional problem of having to build technology solutions for peak workloads," says Qrious head of data platforms, Martin Norgrove.
"The easy integration makes the Modern Data Platform the perfect solution to build complex data powered applications – applications that are user friendly and increase the adoption of data driven solutions."
Now, cash-upped and with something to prove, Snowflake is looking to change the face of database management.
"Our strategic priorities are the build out and expansion of our workload scope," says Slootman.
"Snowflake is in many ways the reincarnation of the database management system, but at a massive cloud scale. The data platform for the next generation. From data engineering to data warehousing to data sciences to data exchanges and data applications and data services."
Equally strategic, he says, is the company's mission to fully realise the potential of the data at its disposal.
"The data cloud is about unfettered data access, the un-siloing and un-bunkering of the world's data so it can be mobilized in the service of the world's enterprises and institutions."
Snowflake's cloud-native architecture is inherently a federation of data, says Slootman. That's potential waiting to be explored.
"Anybody with a Snowflake account is plugged into this data orbit, whether they realise it or not. Any Snowflake account can both provide and gain access to shared data in any other Snowflake account, regardless of the flavour of cloud, geo or region. Subject to permissions obviously. Data content providers are viewing the data cloud as a marketplace to showcase, promote and transact on data."
Slootman says that the Snowflake data cloud will become 'a data industry in its own right', and a place 'where siloing and bunkering is a remnant of the past'.