Published on the 21/06/2018 | Written by Pat Pilcher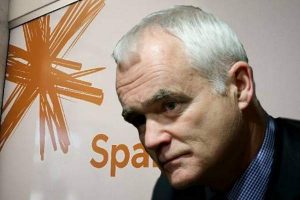 Agile delivers results, and excuses, for Spark moves – and now Telstra's following Spark's lead...
Back in 2017, Spark NZ announced plans to create "an Agile Spark" saying it would accelerate its digital transformation. This month came the news that 1,900 product and marketing staff had been given five days to sign new employment contracts requiring them to embrace Agile, or take redundancy. Not to be outdone, Telstra has slashed 8,000 roles and spun off a new division.
Like most telecommunication companies, Spark is seeking to transition away from legacy telco offerings to become an OTT digital services provider, and getting that wrong is both highly visible and expensive.
Case in point: the Optus debacle with football World Cup streaming rights, which is echoing loudly across the Tasman after Spark similarly won the rights to the Rugby World Cup.
Put simply, Spark needs to create innovative services that customers value and it needs to be able to do this faster and more efficiently than competitors. And that's exactly what Agile (the capital 'A' signifying the IT-centric product design/build/release/improve methodology) is designed to do.
IDC analyst Monica Collier said the move to Agile could play a pivotal role in achieving this. "An Agile structure and culture is the enabler to let Spark develop innovations in a low-cost way to differentiate itself from competitors and to monetise data," Collier said.
The fly in the corporate ointment is that Spark has attracted the ire of employment law experts who say Spark may find itself running afoul of New Zealand employment law.
Employment lawyer Barbara Bucket is saying that unless the work Spark employees do is no longer done, Spark should not be considering redundancy as roles may not qualify as being disestablished.
Let's hazard a guess that the staff at Spark are not particularly happy with the news. If team members aren't sprinting out the door they are probably packing down scrums more of the rugby variety right now.
So what exactly is Agile?
In essence, product development activities are broken down into tasks centred around delivering a user story, the sum of user stories (those things which make the product better) is called a product backlog. Small focused teams work on this backlog in order to deliver a product release.
The particular flavour of Agile that Spark operates is called 'Scrum'. Like many other corporate strategies, this one comes with its own language.
It's certainly rich terrain for redefining the roles of teams and team members, and no doubt Spark is relying on that with its restructuring plans. No doubt, too, that the corporate ra-ra won't suit all individuals.
It sounds a lot like some weird Scientology variant, but Agile has become the paradigm of choice for organising a growing number of enterprises. Most application development shops are fully Agile, and all the major banks and telcos have embraced it as part of their IT operations. No doubt Optus used Agile to deliver its Football World Cup streaming coverage (the scrum video linked above is unclear on where stress testing comes into play).
But few have implemented the methodology broadly across the engine room of their organisation, and quite possibly none have used it as a get-on-board stick to the extent that Spark is, at least publically.
The multi-million-dollar question now is whether it will work for Spark, or backfire. IDC's Collier is optimistic. She said Spark has undertaken a considerable amount of work to ensure that its long-term goals align with the Agile methodology.
"It is a BHAG for Spark. However, Spark has done a huge amount of foundation work over the last few years to prepare it to make a shift to Agile-at-Scale. It finished its IT re-engineering programme in 2016 where it retired or consolidated dozens of IT systems to reduce its legacy burden and make the architecture and environment ready for Agile ways of working.
"This kind of digital transformation of systems and platforms is essential for Agile to work and let's not forget the need for process and governance transformation as well. [It is] a massive shift in culture and the change management to get all your employees on board."
In a move that is eerily similar to events that took place in 2011 in New Zealand, Telstra has also announced wide-ranging changes to its business.
The Aussie telco is slashing 8,000 jobs and has announced ambitious plans to reduce 1,800 consumer plans to just 20 "core plans". They are also spinning off an infrastructure division that is to be called Telstra InfraCo. Like chorus, it will not have mobile network assets but will include fixed network infrastructure including data centres, domestic fibre, copper, HFC and international subsea cables, exchanges plus Telstra's non-commercial works activities and Telstra Wholesale Services that will be on-sold to Telstra and other customers.
The move by Telstra comes as telcos around the world seek to reinvent themselves, transitioning away from legacy telco offerings to move into a more lucrative digital realm. Telstra has in the past paid handsome dividends and has long been seen been a safe investment bet, but more recently, it has struggled to maintain growth. Their announcement comes as the NBN continues to erode legacy revenues. Deprived of obvious growth avenues and unsuccessful in bids to rekindle growth, Telstra has also been unsuccessful with acquisitions and Asian ventures.