Published on the 11/08/2021 | Written by Heather Wright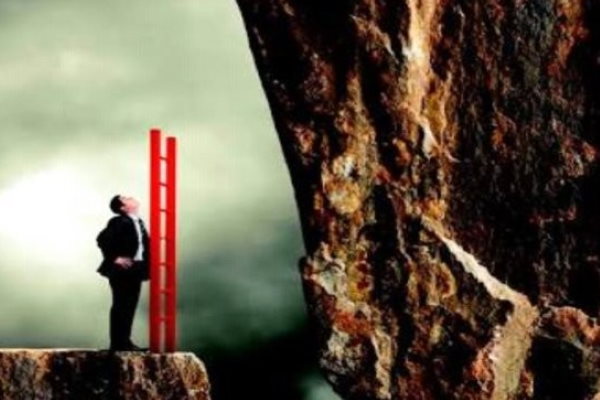 App modernisation is up, but is it enough?…
Covid has been a driver for application modernisation, but there's another factor at play, with more than half of respondents in a global survey admitting that delaying application modernisation has impacted their business.
The survey, conducted by Coleman Parkes on behalf of Rackspace, shows 71 percent of companies surveyed had at least one out of four applications undergoing active modernisation, with 24 percent having more than half of all their applications undergoing modernisation.
It's a critical step in gaining the flexibility and agility required to integrate technologies in a way that aligns with business demands, Deloitte says.
The biggest challenge is knowing the risk to reward ratio before acting.
"Mainframe-based legacy applications typically are incompatible with today's flexible open-system platforms," the professional services company says. "As a result, organisations that use outmoded technology are often limited in addressing critical business needs, as well as seizing opportunities for future growth."
Of course, there's also the high cost of maintaining legacy applications, systems and infrastructure and a shortage of employees skilled in legacy languages such as Cobol. Employees, too, are increasingly expecting on-the-job technology to be equal to, or better than, what they have at home and in their pockets.
Those factors came to a head last year as the pandemic saw organisations everywhere scrambling to support fully distributed workforces and securely integrate new cloud-native data platforms and collaboration apps into already complex ecosystems.
Jeff DeVerter, Rackspace chief technology evangelist, says the survey results show organisations have bought into digital transformation and are pursuing strategies of continuous application modernisation.
But they've also felt the stick to encourage them, with 56 percent saying moving too slowly has resulted in failures to meet compliance requirements and 51 percent having experienced failure to scale critical services when required.
It has, the survey says, provided an increased appreciation for the business value of applications for nine out of 10 organisations.
While 65 percent of the 1400+ IT decision makers surveyed said their digital transformation was actively 'in progress' and rated themselves as being at a similar pace to their peers, only 53 percent said they had a system in place to coordinate cross functional modernisation activities with digital initiatives extending beyond a single business unit.
While a key driving factor for application modernisation is, unsurprisingly, improving customer satisfaction (employee efficiency and satisfaction came second), the fear of impacting customer experience is a key barrier to delaying modernisation for 28 percent. The entrenchment of legacy systems (26 percent) and the need to work within budget constraints (24 percent) were also hurdles.
Gartner puts it another way, saying the biggest challenge is knowing the risk to reward ratio before acting.
"For many organisations, legacy systems are seen as hiding back the business initiatives and business processes that rely on them," says Stefan van der Zijden, Gartner vp analyst. "When a tipping point is reached, application leaders must look to application modernisation to help remove obstacles."
The best approach, says Gartner, depends on the problem that needs to be solved.
So with no cookie cutters available, how exactly do you go about evaluating how to approach application modernisation?
Gartner suggests a three step evaluation process:
Evaluate legacy systems using three business drivers – business fit, value and agility – and three IT drivers involving cost, complexity and risk
Evaluate modernisation options by ease of implementation, from encapsulating through to replacing
Choose the approach with the highest effect and value
"Ultimately, modernising legacy applications means choosing between rearchitecting, rebuilding or replacing," Gartner says.
"Rearchitecting has medium costs and risks, whereas rebuilding or replacing provides best results with higher costs and risks. The key is to weigh all options to help identify the extent to which each will have the desired effect – with the minimum effort and maximum positive impact."