Published on the 19/05/2022 | Written by Heather Wright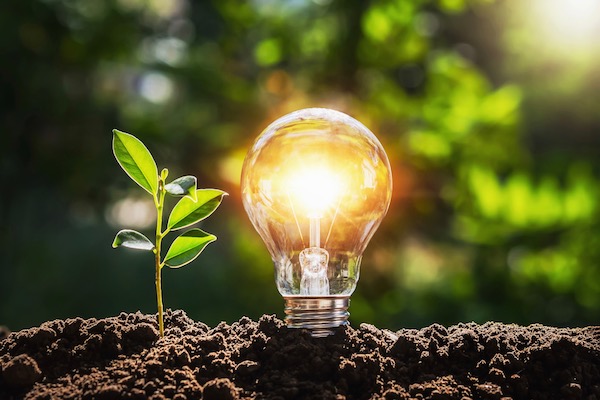 Digital adoption aligns with business objectives
A new focus on sustainability and increased focus on operational efficiency, modernisation and customer satisfaction, have helped the Australian and New Zealand software market to 17.5 percent year on year growth for 2021. 
While the increased focus on operational efficiency and modernisation and on customer satisfaction were expected as companies continue to adjust to the challenges of a world living with Covid, the sustainability focus, while not entirely unexpected, is a new focus.
"It wasn't something we were talking about back in 2020."
Anastasia Antonova, IDC Australia/New Zealand senior market analyst for software, told iStart sustainability is emerging as one of the most important and frequently discussed topics across Australian and New Zealand organisations. 
"Businesses are starting to recognise that need to monitor and identify various processes and become more sustainable across many different dimensions," Antonova says.
That's translating to a lot more A/NZ organisations looking at software to fulfil their strategic requirements, offering the functionality required to enable businesses to be more sustainable. 
"Sustainability is definitely one of the emerging drivers for software investments," Antonova says. "It wasn't something we were talking about back in 2020."
IDC's 2022 IT industry predictions for Australia and New Zealand noted a coming of age for digital sustainability. The Futurescape report forecast that by 2025, 65 percent of publicly listed A/NZ organisations will have sustainability teams tasked with assessing, certifying and coordinating use of business and IT sustainability data and analytic platforms offered by ICT providers. 
Antonova says the sustainability push is coming from both vendors and buyers.
"It is good to see that in the software context a lot more attention is really being dedicated towards sustainability across A/NZ," she says.
But while companies are driving forward on the sustainability front, they're also not letting up on investing in the more familiar areas required to build digitally enabled organisations.
Key investment areas for the year included customer relationship management, digital workflow and collaboration, enterprise resource management and security. 
"Covid 19 has continued to challenge the world with its new variants and it has really made many businesses rethink their entire business as a digital organisation," Antonova says.
"During 2021 we have seen A/NZ organisations continuously adapting to those disruptions and leveraging. More digital capabilities to improve business operations, automate some business functions and promote more resilient digital infrastructure across the enterprise."
The earlier A/NZ IT Services survey showed 71 percent of Australian organisations and 60 percent of New Zealand organisations had significantly accelerated their transformation programs.
"Some of those large scale digital transformation initiatives which previously would take up to a year or a bit longer to implement are now being delivered in a matter of months," she says.
"So from the software market perspective in 2021 A/NZ organisations were adapting to a new normal."
Enterprise resource management applications grew 17.5 percent year on year in 2021 as organisations take further steps to transform their core enterprise IT to drive productivity and efficiency and to get ready for future product and services innovation.
"The world now is a digital-first economy, and it's never been more important than now to have the right digital tools and enterprise applications in place to empower employees and run businesses smarter, building the enterprise of the future."
Cloud and as-a-service ERP software has also become the preferred choice. In 2021, 75 percent of the A/NZ ERP market revenues were public cloud, with just 25 percent on-premise.
"As organisations respond to the digital-first economy, there will be more demands for intelligent enterprise applications, powered by predictive analytics, big data and artificial intelligence capabilities."
Speaking of AI, Antonova says AI platform spend is also on the up, growing 35.6 percent last year., as companies seek better decision making, improved business outcomes and sustainable competitive advantage and innovation. 
"It is really good to see organisations are more willing to use those tools and platforms to improve their operational aspects by applying learning algorithms to frequently made decisions or using AI slightly change the way how data is being viewed to provide more predicable insights and help decision makers make smart and intelligent decisions," she says.
"We have seen that organisations are more willing to apply AI to some of the repetitive, boring, tasks and free some available time for employees to do more higher value tasks which require more creativity."
Other big movers for the year include collaboration applications and content workflow and management applications, growing 38.3 percent and 23.9 percent year-over-year respectively, while spend on CRM applications was up 20.3 percent to US$1.2 billion. Security spend jumped 19.5 percent, while software quality and life cycle tool spending was up 26.4 percent.
Interestingly, Antonova notes that while the pandemic drove a lot of new cloud deployments, some users are now starting to reinvest in on-premise software. 
"The pandemic didn't leave much choice. Companies had to either go online or be left behind. But historically, for some organisations, it made more sense to keep workloads on premise," she says. 
This year's 17.5 percent increase across all software spend follows an 8.5 percent growth in 2020. 
"The world now is the digital-first economy, and those companies with the right mix of talent and software tools will be in a better place to run businesses smarter, sustain business resiliency and thrive, building the enterprise of the future," Antonova says.