Published on the 07/04/2021 | Written by Heather Wright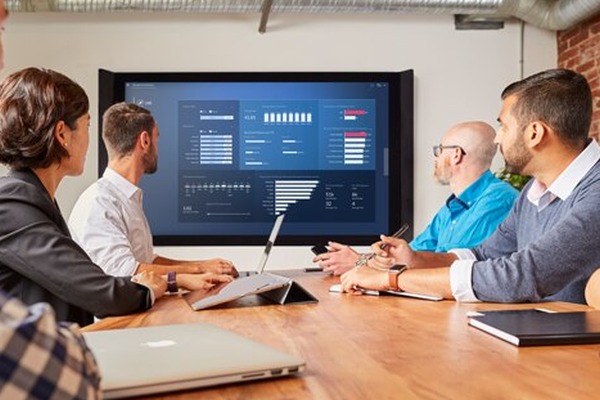 Know where your tech spend is going…
It sounds straightforward enough: Full transparency over IT spending will improve business outcomes. But for many companies it's an ongoing issue, and it's one that's leading to companies not achieving targeted business outcomes from digital technology investments.
That's according to global management consulting firm Bain and Company which says full transparency is a critical component to digital success and can reduce run spend by 10 percent.
"Many companies struggle to get a clear picture of … whether or not the investment is worth it."
Back in 2019 the company found just eight percent of companies were getting their money's worth when it came to achieving their targeted business outcomes from digital technology investments. More than 90 percent, on the other hand, hadn't been able to realise the promise of a technology-enabled business model.
The new report, A Better View of Technology Spending Improves Business Outcomes, authored by Darren Johnson and Vishy Padmanabhan, notes that the successful eight percent have something in common: They're 3.5 times more likely to say they have full transparency over IT spending, compared to the rest.
"In these companies, technology spending data is available in real time (not last month's numbers on a PowerPoint slide) and in customised views that provide the right data to each stakeholder, whether they are in finance, technology or business functions," Johnson and Padmanabhan say.
But getting visibility is hard and maintaining visibility over time is harder still, the pair say.
"Because the technology budget can be spread across several departments and business units, many companies struggle to get a clear picture of where the money is going, how it changes over time and whether or not the investment is worth it. And yet every year, the technology budget grows."
Add to that an inability by most business and finance executives to 'fully decode' spending information and link it back to the products and services they spearhead, and 'the promise of transparency is only partially fulfilled'.
While there are plenty of third-party software tools to track spending in real time and deliver it in customisable dashboards, Bain and Company says they're not enough.
Instead the company advocates a three-part program encompassing real-time data and analytics to provide meaningful insights and enable reallocation of investments to where they can generate the most value; a product view of technology spending – framing the spending view around products, customer experiences or business capabilities, rather than tech categories such as hardware, software, telecom and labour – and joint accountability.
There is, of course, more to it than that though, and Bain and Company also serves up three 'concrete steps' for companies: Reorient executive conversations around transparency, reaffirm the goal of improving ROI and create an initial view, then invest in the right tool.
But the company admits that full transparency into IT spending isn't a silver bullet in achieving what you want from that increasing technology investment.
"Achieving full transparency into IT spending isn't enough to transform a company into a technology leader. But it is a vital step in that direction, one that provides immediate and long-lasting benefits for companies that achieve it."