Published on the 09/04/2018 | Written by Newsdesk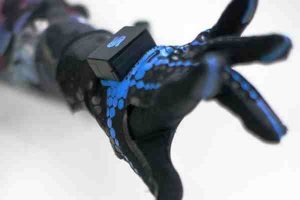 Techweek is back with its compelling mix of tech ecosystem events, feel-good distractions for the kids and hearty self-congratulation for Kiwi innovators…
Running from May 19-27, this year's schtick is '#goodfortheworld', a reference to New Zealand's apparently growing international reputation for socially-conscious tech innovation.
Run by NZTech, Techweek is an annual innovation showcase, bringing together tech and innovation events, conferences, school activities and business networking get-togethers. There's a lot of it too: Over 400 events are planned (taking place in over 30 locations up and down the country), many of them free to attend. The event has been running since 2012 and now counts MBIE as its principal sponsor.
According to NZTech chief executive Graeme Muller, this year it's all about amplification – promoting New Zealand's better inventions to local and international audiences and showing just what we're capable of.
"It will promote New Zealand tech and innovation to the world and supports the growth of our fastest growing and third biggest industry in New Zealand," says Mueller.
"There is an international reputation developing that we are a living tech laboratory that is good for the world."
Mueller says that we've got a lot to celebrate this time around – from cutting-edge biotech to world class robotics.
"Some examples of our cutting-edge technology include biotech such as the kiwiberry, one of the innovative fruit products created through collaboration between Zespri and Crown Research Institute Plant and Food Research, driven by customer insights from around the world."
"Then there is the robotic apple packer in action, a product of one of Techweek's keynote companies, Robotics Plus, which is using autonomous robotic solutions to address the labour shortage in global horticulture."
"Finally, there is Auckland-based company, Stretchsense, whose wearable sensors have the potential to change the way we interact with technology and the world around us. But these are just a few of the many stories we have to tell during the nine days of Techweek."
It's all very exciting, but once again the website is something of a challenge to navigate. If you can get your bearings however, you'll find something to suit – across the broad categories of Startups, Maori and Pasifika, Women in tech, Kids, Robots, SMBs and more.
One unusual element of this year's event is the high proportion of the action happening in Christchurch. The Garden City playing host to the event's Gala Dinner and the Kids' Robotics Challenge, as well the IPO Masterclass hosted by Serko CEO Darrin Grafton, who will tell his story of raising capital on the New Zealand exchange.