Published on the 27/01/2022 | Written by Heather Wright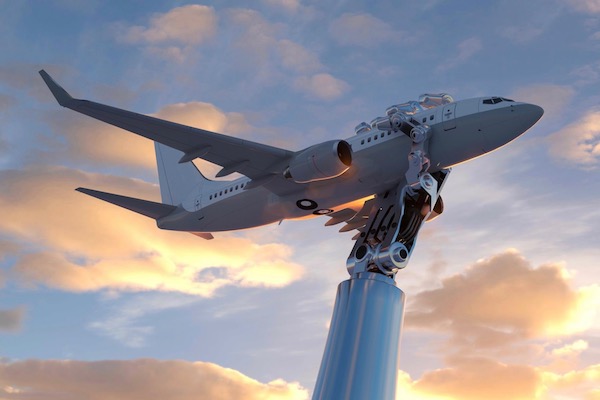 Planes grounded in 'delinquent' frequency stoush…
5G has been hailed for its faster downloads and decreased latency, but this month it's been at the centre of 'the biggest screwup' Emirates president Tim Clark says he's ever seen in his career. 
The screwup?
Talk of a 'catastrophic' aviation crisis and major air travel interruptions across the United States as a long running dispute over 5G and its potential impact on planes' instruments including altimeters, at airports across the US.
It was 'one of the most delinquent, utterly irresponsible' situations seen.
The 'crisis' was averted, for now, by telcos agreeing not to switch on 5G near more congested airports.
So what's the issue?
Well, in truth it's more a US issue than a global one, though flights both to and from the country are impacted along with domestic flights.
In the United States 5G uses the 3.7GHz to 3.98GHz range. (In New Zealand telcos are using spectrum in the 3.5GHz band to provide 5G, while in Australia Telstra, for example, is using spectrum in the 3.6GHz band. Europe uses the 3.4GHz to 3.8GHz range.)
Airlines, for the most part, use radio altimeters operating at frequencies starting at 4.2GHz. Those radio altimeters measure the height of an aircraft above the ground, among other things – so they're pretty crucial. 
And therein lies the issue for the United States, with the Federal Aviation Administration and airlines concerned that the two ranges are too close for comfort. At issue isn't that the radio altimeter might stop working, instead it's that signals from the 5G cellular antennas near some airports could throw off the readings of altimeters.
The furore, or at least the current round, kicked off in December with the FAA saying it was working with the aviation and wireless industries to find a solution that would allow 5G C-band and aviation to 'safely coexist', but warning that notices might be issued to restrict operations in areas where 5G interference is possible. 
But it's been a long time brewing. Back in 2015 the FAA and world aviation industry jointly raised concerns, calling on the Federal Communications Commission for 5G allocation in the 3.4GHz to 3.7GHz spectrum only, not the 3.7GHz to 3.98GHz spectrum that is an issue for radio altimeters.
Since then airlines and industry bodies have frequently reiterated their concerns.
Come January, AT&T and Verizon agreed to a voluntary postponement of the planned January 19 switch-on of the new 5G services and the FAA issued a flurry of 'Notices to Air Missions' and directives, amid dire warnings that safety experts had determined that 5G interference could prevent engine and braking systems from transitioning to landing mode, potentially prevent an aircraft from stopping on the runway. It has been working to determine which radar altimeters will be reliable and accurate with 5G deployed. Any aircraft with untested altimeters or needing retrofitting or replacement altimeters are unable to perform low-visibility landings where 5G is deployed. 
This week, in its latest action, the FAA issued an Airworthiness Directive prohibiting some Boeing planes from landing at airports 'where 5G interference could occur'. The directive affects more than 330 planes in the US and more than 1,700 world-wide. 
Clark, speaking to CNN, was scathing of the whole debacle, saying it was 'one of the most delinquent, utterly irresponsible' situations he has seen in his career.
The current agreement to delay deployment around some airports is a temporary fix and it's still not clear where to from here for the airlines, wireless operators and FAA. 
Filtering devices are available to ensure radio altimeter signals aren't impacted. However, the FAA would need to agree that that's an acceptable solution. Narrowing the spectrum band is another option, limiting the upper end of the frequency. That solution, however, will require both the FAA and FCC to work together. And as they've already shown, that might be easier said than done.