Published on the 23/08/2019 | Written by Heather Wright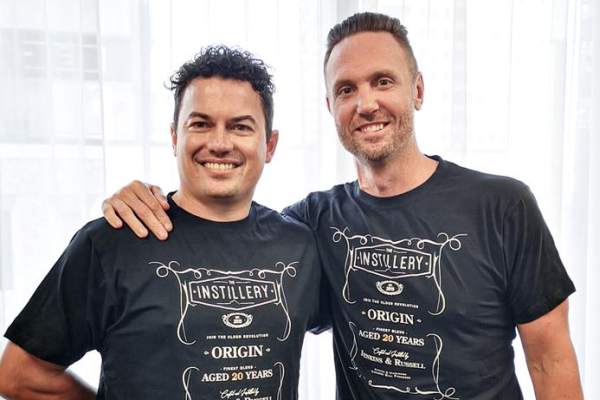 Scale will open Tier 1 and Australian managed services prospects…
New Zealand cloud and automation specialist The Instillery is looking to 'amplify' its business and provide a full end to end IT service following its acquisition of IT and security services provider Origin.
Mike Jenkins, The Instillery CEO and founder, told iStart the company has 'big aspirations' following its merger with the 20-year-old Origin – including a longer term push into Australia where the company already has some clients.
The merger creates a company with end to end IT services covering cloud, automation, connectivity and security professional and managed services for midmarket, enterprise, local and central government organisations.
"What Origin really bring to the fold is 20 years of maturity an experience in security consulting and managed services."
The combined company – which will retain The Instillery brand with Origin brand being sunsetted – will have revenue of more than $40 million in FY2020 and 200 staff, and aims to take on Tier 1 players in the New Zealand market.
Jenkins says while gaining access to large clients hasn't been an issue for The Instillery – which counts Auckland Council, Watercare, NZTA and TSB among its customers – the scale created through the merger will enable the company to provide ongoing managed services.
"We have no problems getting access to the right people in those organisations and delivering professional services and consulting and migration services.
"However, our customers told us we needed a bigger scale if we were going to continue to be their managed services partner, ongoing operations and optimisation partner, and that was a key driver."
Jenkins says the company will have three key focuses: Helping businesses benefit from private, public or hybrid cloud, looking for opportunities to automate repeatable tasks and providing security services.
"What Origin really bring to the fold is 20 years of maturity an experience in security consulting and managed services. That's really important for the business and maturity, particularly as we start to level up on the businesses we work with."
Michael Russell, one of Origin's founders, will join The Instillery's executive team as chief sales officer and become a shareholder as part of the deal.
The merger follows The Instillery's merger a year ago with Vo2, which added modern workplace, managed services and support capabilities to The Instillery's public cloud and DevOps focus.
Jenkins says The Instillery and Origin had 'not even one single shared client'.
Automating IT
Jenkins says automation is also a key focus for the company.
"We want to shift the balance of the cost of operating an ICT infrastructure, providing our customers with the Nirvana situation of giving them a cost per person for IT – which is out of reach for most businesses today no matter how big or small they are."
While moving data out of local data centres and into a hybrid cloud is widely accepted as providing an immediate business saving – Jenkin's cites 'north of 30 percent' as 'a given' – he admits ongoing operational costs, such as how many infrastructure team members are required to manage virtual machines, can prove a headache.
"We can fundamentally change that ratio through automation.
"So that's what we're focused on: Automation of infrastructure, giving enterprise and government departments effectively a green button to turn on platforms when they need it, so compute and storage, and then when they no longer require it turn it off, which means they're only paying for it when they use it – which is the whole purpose of cloud consumption," he says.
"What we are seeing is a fundamental opportunity to transform the way you deliver services and applications to your customers leveraging public cloud capabilities. And that might mean time of day resource automation, a transition to microservices or moving away from IaaS to PaaS."
Australia bound
Jenkins says The Instillery already delivers services for customers around the world, including several Trans-Tasman and global clients, and is looking to significantly ramp up its business in the Australian market.
He says the company's managed security, cloud web security and software defined WAN services offer plenty of opportunities for the company to grow 'quite quickly over there in the mid to long term'.
An Australian office hasn't been ruled out, though Jenkins admits The Instillery is 'laser focused' on New Zealand for the immediate future.
"Our business is not a department or practice within a large organisation that does cloud. We've got six years dedicated to helping businesses realise the benefit of that and we can now bring it on a much larger scale to potentially thousands of organisations rather than just hundreds."
He says the company will offer 'genuine choice' for large organisations wanting to break away from legacy approaches to technology.
"We can give them genuine choice at a scale that hopefully gives them comfort that they don't have to use our professional services and then wait for their incumbents to bring innovation to the fore through managed services – they can actually leverage us through the entire lifecycle irrespective of where they are on their cloud journey."