Published on the 24/04/2020 | Written by Heather Wright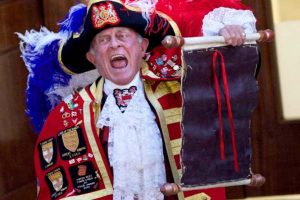 Slack gets local, too much O365, NEC helps ID lost differs and AWS helps save Devils…
Slack serves up Sydney data storage
Slack has launched data residency in Sydney, enabling users to choose where their data is stored and store data locally for compliance needs.
Messages, posts and snippets, uploaded files, the search index and app- or bot-generated messages and files will be stored at rest in the local data centre once data residency is enabled.
The data residency programmes are also being offered in Germany, France and Japan, as well as US regions.
Microsoft Office 365 licenses not fully exploited
A report from Core Research, drawing on data from hundreds of global companies, has found that 56 percent of a businesses' Microsoft Office 365 licenses are inactive, underutilised, oversized or unassigned.
The issue lies partly in companies buying Office 365 licenses in batches, rather than making purchases catered to employee requirements.
As to how much it's all costing, Core Research says better managing the inactive licenses would reduce total Office 365 costs by 14 percent.
NEC facial recognition puts names to the 'lost diggers'
NEC Australia and the Australian War Memorial have used facial recognition to help potential identify 'unknown' soldiers photographed in 1916 by a family in Vignacourt, just behind the Western Front battle lines in Northern France. The images on glass negatives were discovered almost a century after the photos were taken, but while a national roadshow uncovered a handful of potential identifications, most remained unidentified.
NEC says after just two days of testing the images against other identified images in two of  AWM's photo collections 'scores' of potential matches have been found.
AWS powers up Tasmanian devil program
And, because we need some cute news to brighten the week: Researchers at the University of Sydney are turning to AWS cloud power in an effort to accelerate genomics research to save the Tasmanian devil.
The Australasian Wildlife Genomics Group at the University of Sydney's Faculty of Science, has been focusing on genomics research for the cross-governmental Save the Tasmanian Devil Program for the past 10 years.
"Imagine I gave you a 5,000-piece jigsaw, but I didn't give you the picture to work from."
Dr Carolyn Hogg, senior research manager for the group, likens assembling and annotating genomes to a jigsaw puzzle.
"Imagine I gave you a 5,000-piece jigsaw, but I didn't give you the picture to work from," she says. "How do you solve it? Firstly, you spread all the pieces out – taking up a huge amount of room – then you find the edges. Slowly you start to slot bits together and you contract the space used by the other pieces."
"We're often working with more than a billion pieces of jigsaw and no guide."
Hogg says AWS tools and computing power coupled with the RONIN interface – a web application that allows anyone to launch complex compute resources – help the project to process, analyse and categorise all of the data to build the complete picture.
The team are now starting a new project to assemble and annotate genomes of some of Australia's most threatened species and will share the data on the AWS Public Dataset Program which gives researchers on-demand access to scientifically important datasets.