Published on the 16/05/2019 | Written by Jonathan Cotton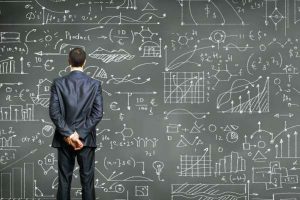 Sloppy data management continues to hinder productivity and profitability. So what's to be done?…
Yes, we get it: The age of big data offers grand opportunities. That same data however also creates some challenges – security issues, skills shortages and how about the productivity issues that go along with the complexity of managing all those ones and zeros?
A new report – the Value of Data study commissioned by Veritas and conducted by Vanson Bourne – confirms as much, finding "severe impacts" on business profitability due to poor data management around the world.
"It's important to take a long-range view of data as it moves from 'cradle to grave' and understand how each stage in its lifecycle can result in siloed, non-integrated processes."
The study surveyed 1,500 IT decision makers and data managers across 15 countries and found that data management difficulties are having a measurably negative affect on productivity.
"The consequences of ineffective data management can be crippling," says the report. "Organisations estimate that they lose over US$2 million per year as they struggle with data management challenges."
According to the report, more than half of all those surveyed (58 percent) say that the complexity of their data footprint limits their ability to realise the value of the data they've collected.
"Thirty-six percent of IT leaders say employees are less efficient due to siloed data management processes, while 38 percent say their organisation's strategic decision-making is slowed because of ineffective data management processes."
If that's not bad enough, those issues seem to be compounded by rapidly shifting regulatory environments that require businesses to generate, access and assess data on demand – whether that business is a 'data-first' organisation or not.
"Recent data protection laws, such as the European Union's General Data Protection Regulation (GDPR), have created situations where it's paramount that companies locate specific information in order to remove it," says the report.
"For example, it's not unusual for an IT manager to receive a subject access request from a customer to locate all instances of their personal data and delete it. This is an example where non-integrated data management can turn that request into a time-consuming nightmare and open the company to lawsuits or expensive fines if all the customer's personal data can't be located and permanently removed."
And it doesn't end there. According to the report, 97 percent of the IT leaders surveyed say day-to-day data management challenges have had "a major impact" on their organisation, including the slowing of decision making, slower new product and service development and missed revenue opportunities.
So yes, it makes for grim reading. Data management challenges mean increased operating costs, exposure to regulatory/compliance fines and, in some cases, lowered employee productivity.
So what's to be done?
Luckily, the report also offers some philosophical advice for those struggling with the data demands of modern business.
The first step is to cultivate a strategic data mindset.
"It's important to take a long-range view of data as it moves from 'cradle to grave' and understand how each stage in its lifecycle can result in siloed, non-integrated processes," says the report.
"This means carefully considering how…data will be managed throughout its lifecycle including protection, classification, provisioning, analysis, and eventually expunging or archiving data.
"This approach is in sharp contrast to using point solutions to support these capabilities. That siloed approach walls off sections of data and leads to the challenges described earlier in this report."
To achieve that, strong support from senior management is required, as is the appropriate budget to invest in data tech, and a structured, phased approach to new initiatives. From there, adopting the right tech – along with the right partners – makes all the difference.
"One of the biggest opportunities for enterprises is embracing a centralised strategy for data management that includes a technology stack flexible enough to accommodate different types and generations of infrastructure – from the data center to the cloud – while still providing global visibility and management of the organisation's data," says the report.
"Organisations that devise a well-thought strategy for data management and adopt technologies that tie together well are the most likely to succeed in unlocking their data's value. They are also more likely to realise productivity, profitability and efficiency gains compared to those that don't take these steps."
Click here to download the full Realizing the Power of Enterprise Data whitepaper.