Published on the 16/02/2022 | Written by Heather Wright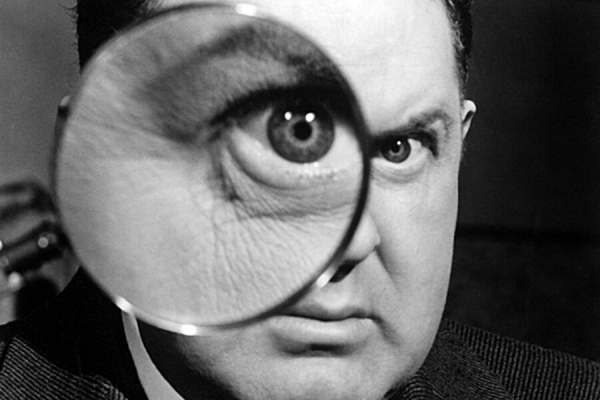 Spies, damn spies and radicalisation, yes, truly…
Thousands of Australians with access to sensitive information have been targeted by foreign spies using social media in the last two years according to Australia's spy agency.
Mike Burgess, director general of the Australian Security and Intelligence Organisation, says spies are adept at using the internet for their recruitment efforts – and the pandemic has further heightened the opportunities.
"More online shopping meant more cybercrime. More online engagement provided greater opportunities for radicalisation. More working from home increased the risk of cyber-enabled espionage," Burgess says in his Annual Threat Assessment. 
Increased online time has created more extremists and, in some cases, accelerated their progression on the radicalisation pathway towards violence.
It's the last two areas which fall squarely within ASIO's remit, and which Burgess says are 'exerting a significant influence' on Australia's security environment.
"These spies are adept at using the internet for their recruitment efforts," he says. 
"On any of the popular social media or internet platforms, they make seemingly innocuous approaches – such as job offers.
"This then progresses to direct messaging on different, encrypted platforms, or in-person meetings, before a recruitment pitch is made."
While professional networking sites – think LinkedIn – have previously been the concern, the pandemic has seen those spies taking to new fields, with Burgess noting 'a jump in suspicious approaches on messaging platforms like WhatsApp, for example'.
Even dating platforms, it appears, are fair game, with ASIO tracking suspicious approaches on platforms including Tinder, Bumble and Hinge. 
Senator James Paterson, chair of the Joint Committee on Intelligence and Security, echoed the warning: "If you're a six and they're a 10, it might not be your good looks that they've been charmed by. It might be your access to classified information."
And the threat of espionage isn't just from countries that might be considered traditional adversaries, Burgess says. 
"Multiple countries are seeking to conduct espionage against us… In some instances, espionage is conducted by countries we consider friends – friends with sharp elbows and voracious intelligence requirements.
"For decades, foreign spies have been seeking information about Australia's strategic capabilities, economic and policy priorities, world-class research and development, and defence technologies. "
Among those targeted by one foreign intelligence service's network at the centre of an ASIO investigation were current and former business executives, members of think-tanks, academics, government officials and members of a diaspora community.
"When we interviewed members of the network, some of the contacts suspected they'd engaged with spies, but most had no idea—and were shocked when we knocked on their doors."
But if Burgess believes espionage is 'one of the most insidious security threats' online, it isn't the most concerning trend. Instead, he gives that title to online radicalisation, saying Covid-19 has sent it into 'overdrive'.
"Social media platforms, chat rooms and algorithms are designed to join up people who share the same views and push them material they will 'like'.
"It's like been in an echo chamber where the echo gets louder and louder, generating cycles of exposure and reinforcement."
Increased online time, without the 'circuit breakers' of everyday life such as family and community engagement, school and work, has created more extremists and, in some cases, accelerated their progression on the radicalisation pathway towards violence.
That's resulted in ASIO seeing a 'distinct increase' in radicalisation and specific-issue grievances, such as anti-vaccination, anti-lockdown and anti-government agendas, over the past year.
Minors, including children as young as 13 are now 'embracing extremism' – even when others in the family don't follow those extreme views, he says. In fact, minors now account for close to 15 percent of ASIO's counter terrorism investigations.
"As a nation, we need to reflect on why some teenagers are hanging Nazi flags and portraits of the Christchurch killer on their bedroom walls, and why others are sharing beheading videos. And just as importantly, we must reflect on what we can do about it," Burgess says.
He reiterated several times that security is 'a shared responsibility' and refuted what he calls the 'Borg defence', or 'resistance is futile' – when companies 'say they were done over by an adversary so powerful there was no way to defend against it'.
"In my experience, resistance is rarely futile.
"Certainly, in the cyber field, the overwhelming majority of compromises are foreseeable and avoidable.
"While some of these are seriously damaging, many others that are breathlessly called 'cyber-attacks' in the media are not compromises at all—they are reconnaissance missions; if the digital doors are locked, the intruder moves on and tries somewhere else."
Good security, he says, is achievable, and good security works.
"The threat environment demands we take our engagement to a new strategic level. It's what we call 'hardening the environment'; making our economy, institutions and political system more difficult and resilient targets for those seeking to undermine them."