Published on the 21/11/2018 | Written by Pat Pilcher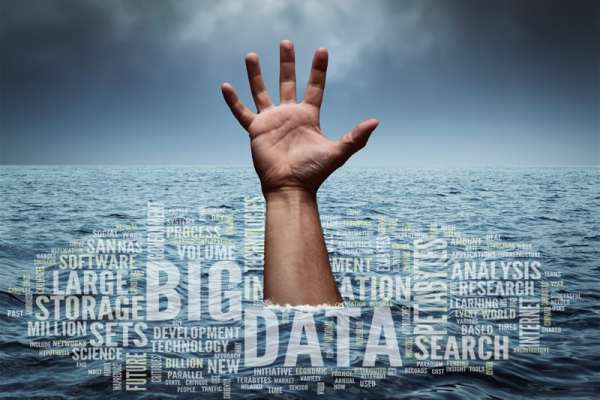 Acronyms abound!..
After announcing Spotfire X at TIBCO NOW in September, TIBCO is finally lifting the covers off its new analytics and data visualisation platform which is designed to use both real-time and historical data in the same environment, and enhanced with natural language query processing
It's technology that TIBCO is claiming is a world first, although /others might argue that live time series data with fuzzy search logic is nothing new.
Spotfire X allows users to analyse data as it gets generated in what TIBCO is pitching as a best-of-breed solution that makes use of and merges TIBCO's real-time infrastructure and Spotfire's dynamic data analysis capabilities.
"While AI is not replacing BI, BI tools that infuse AI functionality will displace those that don't."
The offering represents a new direction for the vendor as it ventures beyond middleware to leverage its investment in data science platform acquisitions, including Statistica and Spotfire – the latter now over a decade ago.
The new platform incorporates AI and machine learning capabilities and also has what TIBCO calls 'A(X) Experience', allowing users to type in plain English requests to navigate and visualise data using natural language processing. It also will natively stream data in real time from dozens of sources.
Brad Hopper, TIBCO vice president of strategy, says those capabilities have the potential to transform how business insights get generated and discovered.
"This will allow us to take a complete novice off the street, put them in front of the tool, and no matter what they will get something back".
Spotfire has long been well regarded by business intelligence users owing to the interactivity of its data visualisation capabilities. Dashboards use sliders to change parameters applying to on-screen graphics dynamically.
The move aligns well with the growth in the numbers of citizen data scientists. With self-service analytics growing, platforms such as Spotfire X are designed to be easier to use and more automatic through the use of AI and machine learning.
It's also a timely move for TIBCO as competitors move to smarter analytics tools. Competitor Tableau acquired AI start-up Empirical Systems in a move aimed at giving it more intelligent and more advanced predictive analytics capabilities. Self-service analytics vendor, Qlik, meanwhile, acquired Podium Data in a bid to bolster automation capabilities and to make its offerings more straightforward to use.
Natural language capabilities in the new product provide a useful way for non-data scientists to initiate a question and have Spotfire generate statistically meaningful and useful insights. The objective is to enable business owners and those unfamiliar with analytics to gain faster access to market insights which could, in turn, speed up business decisions and provide businesses with a competitive edge.
Spotfire X will help enterprises operate smarter on a more agile basis Hopper says. "We have made a major leap forward by further simplifying the practice and increasing the power of exploring data. Business users just getting started can make important discoveries, and experienced analysts can get their results even faster."
Hopper says it will help companies become more agile and get more return from their investments in people and data.
According to Hopper, AI figures strongly. "We've built in a fairly sophisticated machine learning model behind the scenes," he says.
It makes use of AI to index data and suggest relationships between pieces of data. Part of the intuitive design of the offering is that users entering queries gain access to a list of visualisation recommendations, starting with 'classical recommendations' and a ranked list of variations on their questions.
The rise of AI in business analytics has led to some speculation that AI could eventually take over BI. Forrester analyst Boris Evelson disagrees but believes that AI enhanced BI tools will eventually supplant non-AI equipped BI apps.
"While AI is not replacing BI, BI tools that infuse AI functionality will displace the tools that don't," Evelson says.