Published on the 21/01/2020 | Written by Jonathan Cotton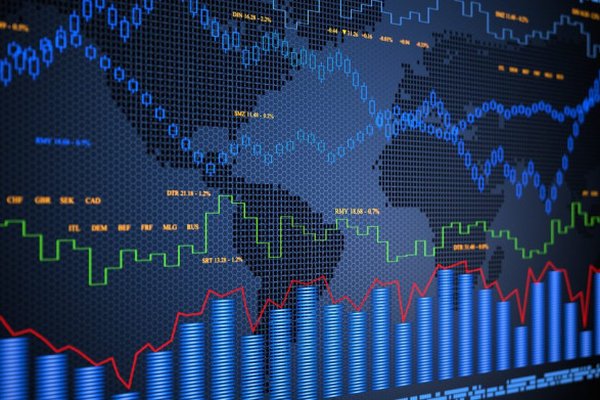 'Simulated bifurcation algorithm' could revolutionise logistics, finance, and even drug development, says tech multinational…
Tobisha says it has created a desktop PC algorithm that can solve certain kinds of problems faster than a supercomputer, and it's now planning on using that technology to produce a device that recognises and executes on arbitrage opportunities in a matter of microseconds.
First created in 2015 by senior research scientist with Toshiba Hayato Goto, the 'simulated bifurcation algorithm' can be used to deliver high-quality approximate solutions for large-scale, complex combinatorial optimisation problems in a very short amount of time.
Toshiba claims its algorithm can outperform even supercomputers using just desktop computing hardware.
It's all based on the 'combinatorial optimisation problem', or a problem for finding the best combination among an exponential number of candidates, explains Toshiba.
"With an increase in the problem size, ie, the number of combinations in total, it is practically impossible to exhaustively test every combination and arrive at a good solution, which is one of the limitations of traditional computing."
The Japanese multinational says its algorithm, which it has been working on for years, solves these problems however and, in the process, can outperform even supercomputers using just desktop computing hardware with off-the-shelf components.
If true, that's significant. 'Combinatorial optimisation problems' affect many real-world fields, including logistics (ie finding routes with the shortest travel distance), robotics (choosing the most efficient movements) and finance (finding the optimal combination of different stocks with high return and low risk).
Toshiba says its now developed a proof-of-concept device for ultra-high-speed financial transaction machines that is the first in the world able to instantly detect and execute 'optimal arbitrage opportunities'.
"In constantly shifting foreign exchange markets, the proof of concept can detect the most profitable arbitrage opportunities from among a huge number of currency combination patterns, at probabilities exceeding 90 percent, and issue trade orders in microseconds."
The company has hired financial engineering experts and is aiming for a real world trials of the tech by March 2021. And that's just the beginning, says the company.
"Finance is the most familiar application," Toshiba chief executive, Nobuaki Kurumatani, said in a recent interview, "but there are so many uses. This is a technology with real potential."
Such applications include routing for logistics or power transmission, drug development and the operation of industrial robots.
"Systems that instantly execute most-rational actions in response to a changing environment are expected to find application in a wide range of fields and to foster innovation," says the company. "They can be applied to financial fields such as high-speed trading of financial assets, dynamic risk assessment and optimisation of transaction costs. Industrial robots will be able to make real-time selections of the most efficient movements, according to surrounding conditions.
"Such systems will also realise high-speed power transactions that promote the use of renewable energy sources whose power generation levels change from moment-by-moment, and dynamic control of power distribution networks to minimise damage from disasters."
Conventional high-speed systems determine the action to take according to simple condition judgment expressions based on past experience, says the company.
"A system that can achieve both a real-time response and high-speed combinatorial optimisation to instantly make the most reasonable judgment according to environmental changes is a new concept."
Toshiba says it now aims to use this key technology breakthrough to 'realise and commercialise' a service platform that 'meets all optimisation needs in logistics, finance, and other areas of modern society'.