Published on the 19/12/2017 | Written by Jonathan Cotton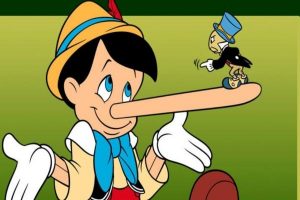 If you ever get the feeling your marketing person is a little full of it, you may have been onto something…
A new report says around half of CMOs are simply making their metrics up – if they use them at all.
The report, produced by marketing industry body ADMA and marketing automation platform/unusable website Marketo has found that over 50 percent of marketers admit to "guessing the impact" of their marketing efforts at some stage.
The survey, titled Can You Demonstrate the Value of Marketing?, interviewed 444 ANZ senior marketers in an attempt to understand what goals were driving their thinking, how well they were delivering on those goals and the fashion in which they were measuring their activity against revenue.
On the surface, things looked typical: Revenue growth, for example, is the top focus for ANZ marketers in 2018. So far so good.
Further questioning revealed however that 61 percent of those surveyed feel like they are "fairly or poorly" demonstrating their contribution to revenue.
That's less encouraging, and it gets worse: Almost a third (31 percent) of those surveyed said they don't even measure the impact of their marketing impact on the bottom line, and a further 13 percent said they make no attempt to measure the success of any of their marketing activities.
It's perhaps not surprising. Populated by dubious 'experts' and drowned in credibility-undermining jargon, the marketing industry has long had a reputation for style over substance.
Still, some are surprised.
"It's amazing to me that attribution remains such a challenge for businesses," said Chris Connell, APAC Senior Director of Marketing at Marketo. "Marketers are always talking about data-driven insights and measurable outcomes – yet many marketers don't practice what they preach."
"Marketers need the right technology to be able to prove their impact. However, without tangible proof they won't get these necessary funds. It's a cycle – without attribution there is no real justification for investment in marketing technology."
The report also revealed that marketers have a problem demonstrating their value to peers. Just 15 percent of respondents said their peers saw marketing as "a primary business driver and revenue generator" with CMOs generally held in "poor regard" by CEOs and the leadership group as a whole.
The marketing industry has done a good job of marketing itself as a science, yet appears to lack the discipline to put the tools available into practice.
And don't despair, CMOs. The recent high profile CEO appointments of former CMOs at ASB and BNZ shows that marketers – the good kind, at least – are still in demand…for now, anyway.